January 3, 2011
Are You Ready for a New Year's Challenge?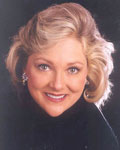 By Becky Lee Hinton
Director of Marketing
The Fountains Senior Living Community
The earliest-known festival celebrating the New Year dates from about 2000 B.C. in Mesopotamia where the New Year began with the first new moon following the spring equinox, sometime in mid March. Throughout medieval Christian Europe the New Year was celebrated on the date of March 25, the Feast of the Annunciation, the occasion on which it was revealed to Mary that she would give birth to Jesus.
In 1582, New Year's Day was first observed on January 1st with the adoption of the Gregorian calendar by the Roman Catholic Church in Europe. In cultures that use a lunar calendar, dates other than January 1st are often observed. Rosh Hashanah, The Feast of Trumpets, is the Jewish New Year and falls sometime between September 6th and October 5th. The Muslim calendar has 354 days each year and the New Year is celebrated at the beginning of the month of Muharram. The Chinese New Year is celebrated officially for a month beginning in late January or early February. In Japan, New Years is a 3 day long festival beginning January 1st through the 3rd.
Symbolic foods are often a part of the New Years festivities. In many European countries, cabbage or other greens are eaten to ensure financial prosperity in the coming year. In the southern U.S.A., black eyed peas are the traditional good luck food that must be eaten on January 1st. This is the tradition I grew up with as my father is from Alabama. This year, my family will be in Costa Rica for a mission trip on New Years Day and you better believe that we will be packing black eyed peas so we can eat them to ensure our financial prosperity for 2011!
Many cultures treat the passing of the New Year with both regret and anticipation. The New Year is often depicted as a new baby looking forward to the future with youthful optimism, while a gruff, old man with a long, white beard represents the old year. The month of January was named for the Roman god Janus, who had two faces, one facing forward and one facing backwards.
The tradition of making New Year's resolutions to rid oneself of bad habits and adopt better ones dates back to ancient times. Oscar Wilde wrote: "A New Year's resolution is something that goes in one year and out the other." The three most common New Year's resolutions are to quit smoking, lose weight & exercise and to be better organized. Here at The Fountains Senior Living Community, I performed an unofficial, unscientific poll of our residents about their New Year's resolutions. I was surprised to find out that just over 25 % of our residents did not plan to make any kind of resolution at all. Twelve folks stated that they had plans to eat less and exercise more. Here is a list of some of the resolutions The Fountains residents shared with me.
"To have a good year in 2011 full of peace, happiness and love."
"To be a better daughter to The Big Guy Upstairs."
"To be more tolerant of the people who annoy me."
"To be a more loving Christian and not get upset over little things."
"To be kinder and gentler to everyone."
"To become aware of people who may not like me and to make peace with them. To not leave any enemies on this Earth."
"To never, never, never complain about anything, and to thank God for my health everyday."
"To do my best to put others first."
"To listen to my physical therapist and work really hard to get well."
"To look ahead for the future and to enjoy my little grandchildren."
"To take off the other 50 lbs."
"To read The Bible every day, every day, every single day!"
All of these are very hopeful thoughts, wishes and prayers. I am encouraged by the ambition of our residents. I have a few thoughts about what my New Year's resolutions might be. Perhaps I will be better organized in 2011. I, too, plan to exercise more and eat less. I, too, want to be a better daughter to The Big Guy Upstairs. I want to spend more time with my 3 daughters. I would like to save more money. I could go on and on, but I won't.
I will challenge you, gentle reader, to challenge yourself.
What will your New Year's resolution be?
Filed Under: Community, Personal Growth
Tags: Becky Lee, Celebrating The New Year, Chinese New Year, Christian Europe, Feast Of The Annunciation, Financial Prosperity, Gregorian Calendar, January 1st, Jewish New Year, Long White Beard, Month Of January, Muharram, Muslim Calendar, New Moon, New Years Day, New Years Festivities, Roman Catholic Church, Spring Equinox, Symbolic Foods, Youthful Optimism
Trackback URL: https://www.50pluslife.com/2011/01/03/are-you-ready-for-a-new-year%e2%80%99s-challenge/trackback/