January 3, 2011
Avoid these Estate Planning Mistakes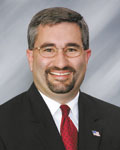 By Curt Ford
Nash Nash Bean & Ford
Making an estate plan is one of the most important things you can do, both for yourself and for your family. Because it's such an important step, the estate planning process is full of essential decisions – and, there's the potential for mistakes. One of the most important things you can do to avoid making mistakes is to find an experienced advisor to help you make your estate plan. Another thing you can do is to learn from the mistakes of others. Here are some common estate planning mistakes:
• Failing to Make a Plan. The biggest estate planning mistake you can make is failing to make a plan at all. Everyone, no matter how young or old, needs an estate plan. If you don't make a plan, other people get to make the important decisions on your behalf; and those decisions might not be the ones you would have made yourself.
• Forgetting to Change Beneficiary Designations. Often, people will update a will or trust to add or remove a beneficiary, but they'll forget to do the same on a life insurance policy or retirement account. This can be a problem, because assets like life insurance and retirement accounts aren't necessarily controlled by their will or trust. So, when they pass away, those large assets go to their old beneficiaries instead of to their new, intended beneficiaries. When updating your estate plan, make sure to update the whole plan, not just selected documents.
• Not Choosing Fiduciaries Carefully. Part of making an estate plan is choosing fiduciaries to act in roles of responsibility, like executor, trustee, and guardian. Often, people don't put much thought into who serves in these roles. They'll choose an adult child who may not be responsible or financially savvy to serve as trustee – resulting in a mismanaged trust. When you choose fiduciaries, consider carefully who would do the best job in the role.
• Not Considering How Property is Left To Beneficiaries. Leaving property outright to a beneficiary is not the only choice, yet that's the choice people often make. And it may not be the best choice for the beneficiary. Leaving an inheritance in a trust can provide protection for the beneficiary – from creditors, from a divorcing spouse, even from the beneficiary's own poor spending choices. When deciding how you'll leave your assets, you'll want to consider what's best for each beneficiary.
• Failing to Update Your Plan. Estate planning is a process, not an event. Things change over the course of your lifetime; babies are born, people get married and divorced; you buy and sell property, the law changes. All of these events can merit a change in your estate plan. So, it's important that you take a look at your plan every year or two, and make any necessary updates.
A qualified estate planning attorney can be your trusted advisor in establishing the right estate plan, and maintaining it so that it continues to protect you and your family.
Nash Nash Bean & Ford are members of the American Academy of Estate Planning Attorneys and the National Academy of Elder Law Attorneys. To receive a copy of our most recent newsletter "Your Estate Matters" or for a free consultation on Estate or Long Term Care Planning, call 309-944-2188, 309-762-9368 or 1-800-644-5345. You may also contact our firm by email at info@nashbeanford.com or visit our web site at http://www.nashbeanford.com.
The firm devotes its practice primarily in the areas of estate, business and tax planning and related areas of the law, as well as elder law and trust administration and probate. We offer guidance and advice to our clients in every area of estate planning.
This column is designed for general information purposes only, and is not intended, nor should be construed or relied upon, as legal advice. Please consult your attorney if specific legal information is desired.

Curt Bean is an attorney at Nash Nash Bean & Ford. He can be reached at 309-944-2188 or 309-762-9368 or at info@nashbeanford.com
Filed Under: Finance, Retirement
Tags: Adult Child, Amp, Assets, Beneficiaries, Beneficiary Designations, Estate Planning, Executor, Ford, Guardian, Important Decisions, Important Things, Insurance, Job, Life Insurance Policy, Mistake, Nash, Retirement Account, Retirement Accounts, Trustee
Trackback URL: https://www.50pluslife.com/2011/01/03/avoid-these-estate-planning-mistakes/trackback/