January 3, 2011
Finding the Solution Unique to Your Situation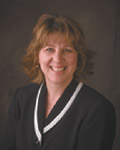 By Julie Arndt
GolderCare Solutions
Your Advocacy Connection
The holidays are over and we look to a new year ahead of us. Many are faced with ongoing challenges associated with being an adult child of a parent who needs some assistance. Where to begin? Who to call? How do I get someone to intervene without upsetting Mom? One of the biggest challenges our clients experience is how to get their parent the medical intervention and care they so obviously need when they, for whatever reason, do not recognize it.
Witnessing the declining health of an aging parent along with increasing care issues is difficult. You find yourself weighing the benefits of doing "something" against the risk of upsetting them and their independence, all the while trying to increase their quality of life. Keep in mind quality of life is a relative term unique to each of us and more often than not, changes significantly as we journey through life. It is imperative to keep this in mind as you help them on their journey.
Although every situation is unique, we must look to the "person" for the answer. Often we know that something is going on with Mom or Dad and a good place to start is with their family physician. Their doctor cannot help if they don't know what's really going on.
Try talking to your parent about your concerns and see if they would allow you to accompany them to their next doctor's appointment. It may be necessary for you to take the initiative to make the appointment for them. Regardless, it is important to communicate your concerns to their health care provider. If you feel your parent may feel a sense of betrayal by "reporting" your concerns to their doctor, you will want to be strategic in your communication. In an effort to preserve their dignity and your relationship with them, you may wish to privately call and ask to speak to their nurse about the situation. Don't be discouraged if you meet resistance from the health care provider indicating they cannot talk to you because of HIPPA confidentiality rules. Simply state that you are not asking them to share anything…you only wish for them to listen and make the physician aware of what is going on. More often than not, this will diffuse the resistance and open up proactive lines of communication both ways.
Additionally, you may want to type up a list of concerns for the doctor to review prior to the appointment. It is best to simply hand the list to the receptionist when you check in. Keep the list crisp and to the point making it easy to read at a quick glance. Don't forget to include a list of their current medications, as they may have multiple prescriptions from different doctors. A list satisfies multiple purposes: top of mind awareness for the doctor before the appointment, guides the line of questioning during the check up and becomes part of the permanent medical record. It also increases the likelihood that your concerns will be taken seriously. It is much easier for a health care provider to address issues when they are noted in black and white.
At this point, many clients feel guilty. What I have to say to this is…don't. You care enough to do something. The easy road is turning a blind eye and telling yourself it isn't your problem.
Don't be discouraged by slow progress to an improved situation. I always tell my clients that tiny steps are HUGE at this point. Perhaps just getting them to the doctor is a first step. Sometimes just getting our parent to show us their medication is a huge step.
So finally, what do you do if you still need help? Talk to a senior advocate. Goldercare Solutions is just that. We advocate for people helping them find solutions unique to their situation…one tiny step at a time.
Julie Arndt is a licensed social worker working in the field of geriatrics for over twenty five years with expertise in medical case management and community based services.
Filed Under: Family, Health & Wellness
Tags: Adult Child, Advocacy, Appointment, Arndt, Betrayal, Challenges, Dad, Declining Health, Dignity, Family Physician, Health Care Provider, Holidays, Initiative, Journey, Medical Intervention, Mom, New Year, Nurse, Quality Of Life, Resistance
Trackback URL: https://www.50pluslife.com/2011/01/03/finding-the-solution-unique-to-your-situation/trackback/