January 3, 2011
Goodbye to an Awful Ten Years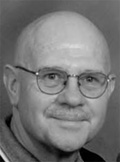 By Richard J. Schillig, CLU, ChFC, LUTCF
Independent Insurance and Financial Advisor
Thank goodness the first 10 years of this 21st century is in the past. Lots to be thankful for assuming we are enjoying good health and family good health. However, our retirement nest eggs have not enjoyed these same good healthy years. The prior 10-years have clearly been brutal from an investment perspective for too many people. Perhaps a recovering economy is on the horizon for this New Year. Investors describe 2000 to 2010 as a 'Lost Decade.' Savings including those valued retirement dollars have clearly not grown over this 10-year period. To add insult to injury, not only has this decade not realized growth – too many have experienced terrible losses of values. Moderate inflation has further contributed to depleting the nest egg many have struggled to accumulate. Thank goodness the 'Lost Decade' is over. Welcome to 2011 and welcome to this new decade!
If you have not done so, resolve this year, and resolve the first quarter of this year, to take control of those assets by taking action. You have heard me make this statement many times – none of our retired clients that follow our annuity strategies have lost money. That statement includes the very huge stock and mutual fund market decline in 2008. Take control of your situation. Take control of those assets by taking action. What is the action? The action is to look into the wonderful annuity strategies we build for our clients and determine if that strategy is appropriate for you.
Consider the split annuity strategy to make assets safe from market volatility. Consider the split annuity strategy to help alleviate the taxation risk. Consider the split annuity strategy to share in the potential of asset growth without the risk of any market decline. Our clients that follow our split annuity strategies have not lost money. In addition split annuities properly arranged will provide lifetime income with survivor's benefit and flexibility for life's changing situations.
The "Your World" section of December's AARP Bulletin emphasized the importance of the many issues facing Washington as the former Congress completed debate on tax credit extensions and prepares for the January new Congress. Many of the issues that remain on the table beginning this new decade include – the deficit, jobs, taxes, health care, Medicare and Social Security. It will be an interesting year.
We encourage you to take control of your situation by taking the action of determining if the split annuity arrangement is an option for your future. We have publications available to help review and explain the split annuity.
The Annual Enrollment period allowing folks to change their Medicare choice is over – ending December 31. Unlike prior years, there is NO Open Enrollment period. The Annual Enrollment period is for current Medicare eligible folks. If you are going to be new to Medicare by turning age 65 or otherwise becoming eligible for Medicare, you have a once-in-a-lifetime Initial Enrollment period. Our next Community Meeting is scheduled for January 21 – 10 AM. Please call for a reservation. These meetings provide a review of the choices you have for Medicare. We also focus on what I believe is the most competitive Medicare Advantage in this area – the AARP Medicare Complete Plus 1 Plan. Call us for details.
Richard J. Schillig, CLU,ChFC, LUTCF is an Independent Insurance and Financial Advisor with RJU and Associates, Inc. He can be reached at 563-332-2200.
Filed Under: Finance
Tags: Asset Growth, Clu Chfc, First Quarter, Good Health, Goodness, Independent Insurance, Insult To Injury, Investment Perspective, Lifetime Income, Market Decline, Market Volatility, Moderate Inflation, Mutual Fund Market, Nest Egg, New Decade, Retirement Dollars, Retirement Nest Eggs, Schillig, Split Annuities, Split Annuity
Trackback URL: https://www.50pluslife.com/2011/01/03/goodbye-to-an-awful-ten-years/trackback/