January 3, 2011
Ideal Home – Act NOW
Why seniors giving thought to their "ideal home" should give serious thought to acting now—and I'm emphasizing NOW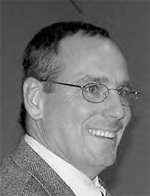 By Dan Dolan
Dan Dolan Homes
As some readers may be aware, Dan Dolan Homes has recently started the development of Stone Gate East in East Davenport. You may know the location because of its iron gates and the statuary on the adjacent stone wall. The gates and the statuary have all given way to an "old fashioned stone wall" now and the community reaction has been very enthusiastic. We have an open house at the site every Sunday from 1 to 4 PM.
In the course of a recent Sunday open I had occasion to discuss senior housing plans with several potential buyers. At this point our new town homes are in very early stages of construction so we don't have that style of housing available to show them. Come April we should have that situation remedied. As I conducted my "consumer research" the visitors that day expressed a preference for homes with "everything on one floor" and that's what we will be offering there in the Spring. When I asked about the timing of their needs some said "this spring" but alarmingly, to me at least, a number of respondents said "in a year or two."
Don't look now but mortgage rates are inching up
For those who must wait a year or two to buy their senior housing we certainly will be happy to work with them at that time, but if there's an opportunity to act now, the benefits are major. We have been enjoying low mortgage rates for years and that has allowed many buyers to afford homes that would have been beyond their means at higher mortgage rates. Some seniors will remind me that they likely will not be financing their new homes. I counter with my "yes but"—yes, but the buyers of their existing homes will need financing and the lower mortgage rates are, the greater number of buyers who can afford their home. More buyers also means a faster home sale. But have you noticed? Mortgage rates are inching up. They are still very favorable and very attractive for buyers who can act soon. From what I read, however, mortgage rates could be at 6% to 7% in the very near future and with inflation expected to rise, we could be seeing even higher rates "in a year or two."
Inflation is not a friend of the senior
Because many seniors are on a fixed income, they better than most realize how inflation cuts into their disposable income. And my mission here is not to be a purveyor of doom and gloom but our national fiscal policies all point to a rise in inflation on the horizon. My point here is simply to encourage—urge—as many seniors as possible to act sooner rather than later when it comes to selection of their senior housing. We anticipate rising prices in all commodities and that includes wood and related construction materials. My suggestion: Run, don't walk, to your next home. Come out and talk to us soon.
Reverse Mortgage for Purchase preserves your wealth
In the recent housing downturn I think many seniors may have neglected consideration of the Reverse Mortgage for Purchase. In my view, this is an important weapon that Congress has given seniors (over 64) to preserve their wealth. That happens in several ways:
1. The one time down payment on the new home is often lower than the equity coming out of the existing home. That surplus capital can be put into savings or investment for a "rainy day."
2. The fact that there is no monthly cash outlay for a mortgage payment means that there's no need to pull money out of the IRA or 401K. That money remains invested for ongoing growth of capital.
3. The down payment represents the maximum cash exposure for future housing as opposed to the monthly costs of an
independent living facility. In the latter, the meter keeps running every month, every year. Depending on the price of home purchased, monthly outlay for taxes, homeowners insurance, association fees, etc. total $600 to $700 or so. Most households can manage that expenditure from monthly income without need to take monthly withdrawals from investments. By contrast, annual fees of retirement homes can be anywhere from $25,000 up to $48,000 or even more.
The Realtor hosts at our weekly open houses will be very happy to explain further what we see as the benefits of the Reverse Mortgage for Purchase. If you prefer you can contact me at 563-570-1460.
Filed Under: Finance, Retirement
Tags: Act, Acting, Dolan, East Davenport, Ideal Home, Iron Gates, Lower Mortgage, Mortgage Rates, New Homes, Open House, Opportunity, Preference, Respondents, Senior Housing, Seniors, Statuary
Trackback URL: https://www.50pluslife.com/2011/01/03/ideal-home-act-now/trackback/