January 3, 2011
New Year Residential Resolution!!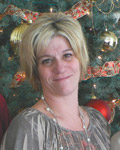 By Nancy Stockwell
Marketing Consultant
Ridgecrest Village
One of the obstacles that we commonly hear from people who are otherwise ready to make a move into our lovely campus is that they have so much stuff, and they need to sell their home. A move at any point in our lives can be stressful and overwhelming. If you plan your work and rely on the resources available to you, your stuff and the sale of a home doesn't need to be an obstacle.
If at all possible, plan on moving first and THEN clearing and selling the house. By moving and then selling you will avoid contending with open houses and potential buyers wanting to see the house, and you won't have to clean and clear out closets and the garage in preparation for selling. Fewer furnishings often make rooms look bigger and you want
prospective buyers to be looking at your house not your furnishings. How do you decide what to move?
It is important to be careful and thoughtful in what we keep. Ask yourself, is it something I need or love? If you answer yes, then take it with you! If you don't need it or love it but keep it for sentimental reasons then here are two options to consider. One, pass it on before "passing on." Give it to a family member, dear friend, your church or if moving into a retirement community ask if they have a space for it, then you can still visit your well cared for item. Two, take a photo of the item and create a small "scrapbook" of your sentimental items and write down stories of their meaning to you. A scrapbook takes up much less space than a lamp or chair.
So now we have moved what you need and love. We have created a small scrapbook of sentimental items. What is left? Clutter!! Clutter is what's really the overwhelming part of moving. Clutter is the stuff that we don't want to deal with, the stuff that has been shoved in the back of the closet or the corner of the attic for 10 years that we are scared to even look at. What do we do with it? Where do we start? If you've lived in the house a long time it is easy to say that you will need a dumpster for every 15 years that you have lived there. Start by throwing away all the clutter that is obvious junk. Remember to start small and not overwhelm yourself. Start with a single room, closet, shelf or basement corner. Set modest goals, but start somewhere. It won't take long to start to see results.
Look at how easy it is. You moved what you needed and loved. You made a scrapbook of sentimental items. You disposed of junk. All that is left are useful items for someone other than you! This is when you call local resources. Many charities would love to have donations and some may even come and pick the items up themselves. Consignment shops may be interested in the items in better condition. If you have valuable items you may want to contact an estate auction house or a family member that is familiar with on-line auction sites.
If it is time to make a move to a better and healthier lifestyle don't let your clutter hold you back. There are quad-city resources to help people with downsizing. If you would like more information please contact us at Ridgecrest Village. We will also be holding a seminar in the very near future on downsizing and moving tips.
Filed Under: Community, Featured
Tags: 10 Years, Closets, Clutter, Dear Friend, Family Member, Home Doesn, Marketing Consultant, Nancy, New Year, Obstacle, Obstacles, Open Houses, Photo, Prospective Buyers, Retirement Community, Scrapbook, Sentimental Reasons, Stockwell
Trackback URL: https://www.50pluslife.com/2011/01/03/new-year-residential-resolution/trackback/