January 3, 2011
YOUR SOCIAL SECURITY Rock Island, IL Office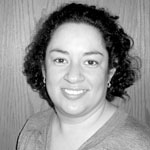 By Christina Vital
Manager
Rock Island Social Security office
SOCIAL SECURITY CAN SHOW YOU THE WAY
Social Security's homepage, www.socialsecurity.gov, has a new look!
Our redesigned homepage now features a service channeling guide on the left side of the page, which lists the most sought-after services and information on the site. You'll find the information or service you want quickly and easily, including links to:
• applying online for benefits;
• estimating your retirement benefits;
• Extra Help with Medicare prescription drug costs;
• services for people who already receive benefits; and
• getting or replacing a Social Security card.
You can find great information categorized by general topic at the top of the home page, including Retirement, Disability, Survivors, Supplemental Security Income, Medicare, and Business Services. At the center of the page you'll find information targeted for specific groups, such as Congress, the press, wounded warriors, government employees, as well as useful links ranging from emergency office closings to getting help with your situation. You'll also find information about our agency, such as careers with Social Security, and the history of Social Security.
A news section keeps readers up to date on important Social Security news, and a large question mark to the right of the page takes you to our frequently asked questions.
Please visit our redesigned home page the next time you need a service or information from Social Security. Find it now at www.socialsecurity.gov.
Social Security's Online Retirement Estimator Available in Spanish at www.segurosocial.gov
Legendary TV Host Don Francisco Says Using the Estimator is "So Easy!"
Michael J. Astrue, Commissioner of Social Security, announced that the agency's most popular online service – the Retirement Estimator – is now available in Spanish at www.segurosocial.gov/calculador. The Retirement Estimator uses a person's own Social Security earnings record to provide immediate and personalized benefit estimates. To publicize the website and the new Spanish-language service, Social Security has enlisted the help of the widely popular and well-respected host of Sábado Gigante, Don Francisco.
"The Spanish-language Retirement Estimator and the other information available on www.segurosocial.gov will help us provide a broader audience with important information they need to plan for a secure retirement," Commissioner Astrue said.
"I thank Don Francisco for volunteering his services to help us get the word out to the Spanish- speaking community." You can see Don Francisco's Public Service Announcement by visiting www.segurosocial.gov/calculador.
"I ask my many friends to go to www.segurosocial.gov, not only for themselves but also to help their loved ones," said Don Francisco. "There is a lot of great information there. Estimating your benefits and learning about Social Security online in Spanish is so easy."
The Retirement Estimator is interactive and allows the user to compare different retirement options by changing retirement dates or expected future earnings. It protects the user's personal information by providing only retirement benefit estimates — it does not show the earnings information used to calculate the benefit estimate, nor does it reveal other identifying information. Almost four million people have used Social Security's English-language Retirement Estimator this year.
"The Retirement Estimator is the first of our online services available in Spanish," said Commissioner Astrue. "But we are not stopping there. We are working to make our online retirement application and Medicare Extra Help application available in Spanish next year. Until then, visit www.segurosocial.gov to estimate your benefits and learn more about Social Security."

NEED TO DO BUSINESS WITH SOCIAL SECURITY? GO ONLINE!
There's a lot to do during our busy lives. Probably the last thing on your list is spending precious time at a Social Security office, waiting to conduct business, especially if you don't need to. The busiest times for Social Security field offices and the agency's toll free telephone number are early in the week and early in the month. So if your business can wait, it's best to contact us at other times.
There's an even better way to conduct your business: online at www.socialsecurity.gov. There you'll find a wealth of information and online services. For example, you can apply online for Social Security benefits or for Medicare, and then you can check on the status of your pending application. If you're already a Social Security beneficiary, you can go online to change your address, phone number, or your direct deposit information, get a replacement Medicare card, or request a proof of income letter.
Visit our website at www.socialsecurity.gov and save yourself a call or a trip to our office. But if you do need to speak to a Social Security representative one-on-one, we'll be there for you.
Filed Under: Finance, Retirement
Tags: Don Francisco, Emergency Office, Government Employees, History Of Social Security, Legendary Tv, Medicare Prescription Drug, Michael J Astrue, Prescription Drug Costs, Question Mark, Replacing A Social Security Card, Retirement Benefits, Security News, Segurosocial, Social Security, Social Security Card, Social Security Office, Supplemental Security Income, Tv Host, Wounded Warriors, Www Socialsecurity Gov
Trackback URL: https://www.50pluslife.com/2011/01/03/your-social-security-rock-island-il-office-3/trackback/