February 2, 2011
Introducing "Choices"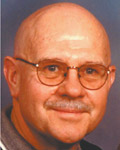 By Richard J. Schillig, CLU, ChFC, LUTCF
Independent Insurance and Financial Advisor
Beginning this month, we will be hosting a series of workshops for our clients and potential clients. These workshops are in fact workshops – not seminars. Our intention with these programs is to provide easy to understand information on the "Choices" we have with our retirement plans, savings and investment plans, insurance plans and life plans. Safety from stock and mutual fund volatility as well as other risks remains paramount.
We are fully aware of the terrific hit that many retirees and near retirees have taken with retirement assets following the 2008 market downturn. Following that hit, the next two years showed signs of recovery, but losses still remain. "Choices" is designed to help alleviate some of the anxiety and frustration by offering alternatives to traditional methods of accumulating and distributing valued retirement assets. AND "Choices" emphasizes the importance of reviewing the overall retirement plan. Planning during retirement must continue.
Let's demonstrate the need for continued planning by using the tale of Mt. Everest. That peak remains the ultimate challenge of ardent and adventurous climbers from across the world. Do you know that almost 190 climbers have perished on Mt. Everest? Not known or recognized with this statistic is this fact. More died in seeking this awesome goal after reaching the top. They died on the descent from the summit. They died coming down Mt. Everest. After reaching the much sought after summit, most deaths occurred on the descent – not on the climb. All their life climbers prepared, trained, worked out continuously to meet the challenge – the climb of Mt. Everest. Lacking in their preparation was how to descend that magnificent peak. Lacking in their training was how to come down the mountain. More climbers died on their way down the mountain than died in reaching the peak.
Mt. Everest preparation is like our own retirement plan. We have spent years, saving, investing, and monitoring our retirement nest eggs with the complexity of 401Ks, 457 Plans, 403b Plans, IRAs, Roth IRA Plans. We annually reviewed progress and rode the peaks and valleys of the stock and mutual fund markets all with the intention of reaching that summit – retirement time. Then – we stop planning.
Folks – take the Mt. Everest story to heart with your own retirement. Don't "die" on the descent. Don't stop retirement planning when retirement begins. Retirement planning needs continue during retirement just as adamant and as serious as during our working years. Retirement planning today needs to continue. Retirement planning needs to become longevity planning. Ladies – this is especially true for you. Life expectancy for a 65-year-old female is over 20 years. At age 75, life expectancy is almost 14 years. At age 85, life expectancy is over seven years. Living to the ripe old age of 95 and beyond and remaining healthy is very realistic today.
"Choices" reviews and examines the strategies necessary to make sure we outlive our assets and not the other way around. Many of us desire to live to age 95 with good health. I doubt if any of us desires to live to 95 and be broke. Join us for "Choices." See the ad below or call for additional details.
Happy Valentines Day !!
Richard J. Schillig, CLU,ChFC, LUTCF is an Independent Insurance and Financial Advisor with RJU and Associates, Inc. He can be reached at (563) 332-2200.
Filed Under: Finance, Retirement
Tags: Anxiety, Choices, Climbers, Clu Chfc, Frustration, Independent Insurance, Insurance Plans, Intention, Investment Plans, Market Downturn, Mt Everest, Mutual Fund, Paramount, Retirement Assets, Retirement Plan, Retirement Plans, Schillig, Statistic, Ultimate Challenge, Volatility
Trackback URL: https://www.50pluslife.com/2011/02/02/introducing-choices/trackback/