February 2, 2011
Lighthouse Homecare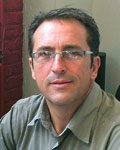 By Dan Adams
Lighthouse Homecare
People often ask me what we do at Lighthouse Homecare. We are a well-established homecare business which has been serving the entire Quad City area since 1999.
During the past four years, our agency has created many new partnerships and added several new resources to benefit our clients. Our goal is to help individuals and families stay together in their home as long as possible with a safety net. The first choice of placement for almost all of us is in our homes. That is where we are most comfortable and where we are likely to be the happiest.
In addition to our home services, we are a licensed nursing agency. This means we can do more than personal care, transportation and companionship. These services include medication set-up to post-hospital care. Our trained and exceptional employees are also well versed in skilled nursing facilities, assisted living, hospice and hospital environments. Many times we find that families want or need supplemental care while in a facility. We work with these facilities to ensure quality care. We have EXCELLENT references and would be more than happy to share them with you.
Our abilities to keep clients safe, well nourished and hydrated is just the beginning of th quality care provided by Lighthouse Homecare. We have 24-hour on call care for our clients and our caregivers. There is always a "live" individual available to answer questions or line up additional services for those unexpected needs.
In addition to skilled nursing, home services and transportation, we offer a beautician service that will go into the home, a handy man, massage therapist to help with pain control or migraines and a personal trainer to work with strength development.
New this year to Lighthouse Homecare is our Residential Cleaning Services. We have several customized programs that can meet your individual cleaning needs.
Thank you for letting me to tell you about our company. We know that not everyone needs assistance today. We only ask that if you ever do need help or you know a loved one or a family friend that could use our service, you would remind them to give us an opportunity to serve them and/or you. If you have any questions at all, please be sure to call us on our 24 hour hotline at (309)786-9982 in Illinois or (563) 441-9982 in Iowa.
Filed Under: Community
Tags: Additional Services, Companionship, First Choice, Handy Man, Homecare, Hospice, Hospital Environments, Lighthouse, Massage Therapist, Migraines, New Resources, Nursing Agency, Nursing Home Services, Personal Trainer, Quad City Area, Quality Care, Residential Cleaning Services, Safety Net, Skilled Nursing Facilities, Strength Development
Trackback URL: https://www.50pluslife.com/2011/02/02/lighthouse-homecare/trackback/