February 2, 2011
PUBLISHER'S CORNER – Save the Date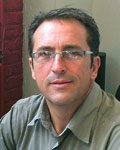 By Dan Adams
Please allow me to introduce you to Memories in the Making. Memories in the Making is an art program for individuals with Alzheimer's disease or related dementias that brings comfort and joy through the process of creating watercolors. Alzheimer's disease brings with it a constant reminder of failures and losses. The Memories in the Making® Art program is not about failure. Every picture is important and valid. Its value lies in the creative process of making the art and expressing feelings and emotions trapped inside. The ensuing sense of accomplishment brings renewed joy and self-respect to the patient.
At the first local art auction, exhibits present a selection of these paintings and the stories of each artist. The messages are from the person who is striving to maintain his or her own dignity and identity, despite the ravages of dementia. Each painting is named by the Alzheimer-artist and the artwork is totally their own creation.
The artists speak with powerful brush strokes of color and tentative tracings of line. They pull us into the world of an individual with Alzheimer's. As we look at their paintings, we see their stories in a language that needs no words. Their paintings show us glimpses of who they were and who they still are. They call out to us in a way we cannot ignore.
There are several facilities in the Quad Cities preparing the art for the auction to be held on Friday, June 3, 2011 from 4-9 p.m. Kirsten Adams from Lighthouse Homecare and Linda White from Alzheimer's Association are co-chairing this event. Judges will evaluate the art submitted and pick 10 pieces to be professionally framed for the auction.
Did you know that since 2000, the number of Iowans aged 65 and older with Alzheimer's and other forms of dementia has increased 6%, for a total of 69,000 Iowans afflicted. And the problem isn't going away: By 2025, it's estimated that the number will increase 18%, to a total of 77,000 Iowans with the disease.
So save the date, Friday, June 3, and please join us for a fabulous night of food, drinks and art which will showcase local Alzheimers artist with their self expression through art. More information on registration and the details of the event will be in next month's 50 Plus Lifestyle magazine. If you are interested in being a sponsor, please contact Kirsten (563) 505-7159 or Linda (563) 324-1022. All auction proceeds will benefit the Alzhemier's Association.
In the meantime…. if you'd like to learn more about Alzheimer's, go to our local chapters website at www.alz.org/greatoriowa/index.asp.
Dan Adams can be contacted by calling (563) 505-8821 or at dandadams@gmail.com
Filed Under: Community, Family, News
Tags: Art Auction, Art Program, Brush Strokes, Comfort And Joy, Constant Reminder, Creative Process, Dementia, Dementias, Expressing Feelings, Glimpses, Homecare, Kirsten Adams, Linda White, Local Art, Making Memories, Memories In The Making, Quad Cities, Self Respect, Tracings, Watercolors
Trackback URL: https://www.50pluslife.com/2011/02/02/publisher%e2%80%99s-corner-save-the-date/trackback/