February 2, 2011
Your Advocacy Connection – Offering Comprehensive Care and Financial Advocacy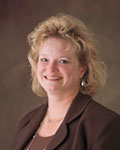 By Beth Maxwell
GolderCare Solutions
When contemplating the topic I should write about for this month's column, I began to think of the misconceptions many people have about Medicare and the benefits Medicare provides. Most of us clearly understand that Medicare is an extremely important health insurance program used by Americans when they are 65 and older or for those who are under age 65 with a disability. In 2008, over 45 million Americans received Medicare benefits.
While I worked in a marketing and admissions role for a nursing facility and visited with hospital patients in need of skilled rehabilitation and/or nursing, some of the misconceptions became very apparent and I'd like to address some of the most common misunderstandings.
Medicare requires a three-day minimum inpatient hospital stay for a related illness or injury to cover costs for care in a skilled nursing facility. The key phrase here is inpatient hospital stay. Recently, there has been confusion on what exactly a three-day minimum inpatient hospital stay involves. An inpatient hospital stay starts by the physician formally admitting the patient to the hospital with a doctor's order and doesn't include the day the patient is discharged. Medicare also requires a doctor's order for your stay in a skilled facility.
Based on information from the 2011 official U.S. government Medicare handbook, Medicare will cover the first 20 days of skilled care with no co-pay for the beneficiary during each benefit period. Day 21 – 100 of each benefit period requires a co-pay of $141.50 per day. For those individuals who purchase a Medigap policy or a Medicare Supplemental Insurance, many of these policies will pay some or all of the co-pays for a skilled facility up to 100 days. Many individuals who do not have a Medigap or Medicare Supplemental Insurance policy have no means of paying for their care in a skilled facility beyond the first 20 days. If you have used 100 days and Medicare has paid for your 100 days, your current benefit period must end before you can renew your skilled nursing facility benefits.
It is also important to note that Medicare pays for skilled care in a nursing facility. Just what is skilled care? Skilled care includes physical, occupational and/or speech therapy. Skilled nursing needs could include complex wound dressings, tube feedings, IV antibiotics, insertion of catheters and more. Medicare does not automatically cover an individual's full 100 day stay in a skilled facility. In order for Medicare to continue to cover a resident's skilled care, the resident needs to show progress in their therapy sessions or still have a skilled nursing need. Medicare will not pay for long-term or custodial care in a nursing facility. Those needing long-term or custodial care often need non-skilled care or help with their everyday activities such as walking, dressing or bathing.
One of the most confusing aspects to the Medicare benefit for skilled care is the 30-day window. Here are a few scenarios on how the 30-day window works. Let's say Charlie has been an inpatient at the hospital for three consecutive days and he discharges to home. If Charlie's condition worsens within 30 days, Medicare might cover a stay at a skilled facility based on an evaluation for eligibility. Or take the case of Betty, who had three overnight inpatient days at the hospital, discharged to a skilled nursing facility and then discharged to home. Within a week, Betty's condition deteriorated. Based on an evaluation of Betty, Medicare might cover re-admitting Betty back to the skilled nursing facility. Lastly, John was at the skilled nursing facility after his hospitalization and he started to plateau with his therapy sessions. Medicare decided to cut his Medicare benefits at the skilled nursing facility and discharged John to home. After returning home, there was a significant change in his condition. His family chose to have him re-evaluated for Medicare eligibility, and he went back to the skilled nursing facility for three more weeks of skilled care because his condition warranted a skilled facility stay.
Those of you who are on a Medicare Advantage Plan have a different set of guidelines that are dictated by your individual insurance company so the above information may not apply to your Medicare Advantage Plan.
As one can imagine, it's not always easy to determine what information or topic the readers of this publication would like to know more about. You can help us. Please feel free to email me at beth@goldercare.com or call me at 309-764-CARE (2273) with any topics of interest or questions you would like to see addressed in future columns.
Beth Maxwell is a marketing and outreach professional who loves her job while currently working for GolderCare Solutions.
Filed Under: Health & Wellness, Retirement
Tags: Advocacy, Beneficiary, Benefit Period, Comprehensive Care, Health Insurance, Health Insurance Program, Hospital Patients, Important Health, Insurance Policy, Maxwell, Medicare, Medicare Benefits, Medicare Handbook, Medicare Supplemental Insurance, Medigap Policy, Misconceptions, Misunderstandings, Skilled Care, Skilled Nursing Facility, Skilled Rehabilitation
Trackback URL: https://www.50pluslife.com/2011/02/02/your-advocacy-connection-offering-comprehensive-care-and-financial-advocacy/trackback/