March 2, 2011
Elderly couple at open house told me they were serious…but could I help?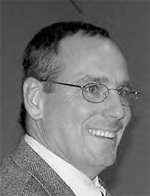 By Dan Dolan
Dan Dolan Homes
The woman greeted me first and indicated they wanted to downsize their living space with everything on one floor to eliminate stairs. They also now wanted to find housing that would not require a monthly outlay of cash except for the usual taxes, utilities, insurance, etc. "What can you suggest," they asked.
I had some ideas.
The couple indicated they were planning on selling their current two-story home in Bettendorf worth about $160,000, and wanted to find a new home that would leave them with money left over "for a rainy day." I asked if they had read my advertising about Reverse Mortgages for Purchase. They said they had, and they had some questions. They were both over age 64. They were 76, in fact.
I described one of our new homes under construction at Stone Gate East just off Eastern Avenue in East Davenport. It has two bedrooms, two baths, two-car garage, full basement, sun-room plus a three-season room overlooking the back yard with stairs and a small concrete pad. A great place to observe the bird feeders, with an easy access to refill them. Also, main floor laundry, walk-in shower, no-step entry, high efficiency cooling and heating and the exclusive Dan Dolan insulated concrete "silent wall" between units. The unit has over 1,400 sq. ft. of finished living space plus the unfinished basement for $239,900. "What did they think," I asked. They thought about it and concluded the home met their needs well, especially since it was just off 53rd St. and convenient to medical, banking and shopping. "We'll even save on transportation," they added.
As one possibility, given their respective ages, I indicated that with a reverse mortgage for purchase, they could move into this brand new home for a one-time payment of about $80,000 with no further payments ever. With the $160,000 estimated proceeds from the sale of their existing home, they could make the one-time payment and have $80,000 left over for investment, savings or for gifting to the family. They liked that idea.
The pleasant surprise: The Davenport Now Tax Incentive Program would further rebate them around $5,000 up front to help make a few payments on the new car they were considering, or maybe pay for the next vacation cruise that was being offered by the local Plus-60's group.
I reiterated the fact that now is the best time to make their buying decision. For instance, my building materials supplier recently told me prices are NOT dropping any further, and there's evidence of increases in the future. My suppliers, electrical, concrete,
heating and related services, have indicated they are at rock-bottom pricing now, but not for long.
And when last I looked, land prices are not declining either. On the contrary, the prices of quality, buildable lots in desirable and convenient locations are stable at best with strong suggestions of rising.
Mortgage rates? They are still at very low levels but have been edging up slightly in recent weeks. And the signs are for steady increases for as long as the eye can see. Even for seniors not planning to finance their own homes, buyers of their current home may be
looking to finance, and the lower the mortgage rates, the greater the number of potential buyers who can qualify to buy their existing home. Again, sooner is better than later.
The senior couple said they had considered one of the attractive new independent living facilities in the area, but with monthly costs of about $3,000, and the fact that those costs never stop, they could easily see how they would run out of money in just a few years. More traditional housing geared to senior needs seemed to be the preferred solution, they thought.
The decision to move from a home after 20 years or more to a new home is not to be taken lightly. But at Dan Dolan Homes, we have worked with dozens of seniors who have made that transition and now remain more convinced than ever that it was the right thing to do. And we can help there, too.
Sales have already begun at Stone Gate East, and we are currently taking home site reservations. Our realtor staff is available Sundays from 2 – 4 p.m. to describe our plans there and to help you with your site and home selection. If you have any questions, call me at (563) 570-1460 or call Don Gibeault at (563) 650-8007.
Filed Under: Finance, Retirement
Tags: 53rd, Back Yard, Bird Feeders, Car Garage, Concrete Pad, Dolan, East Davenport, Elderly Couple, Existing Home, Floor Laundry, High Efficiency, Living Space, Outlay, Rainy Day, Reverse Mortgage, Reverse Mortgages, Sun Room, Time Payment, Unfinished Basement, Walk In Shower
Trackback URL: https://www.50pluslife.com/2011/03/02/elderly-couple-at-open-house-told-me-they-were-serious-but-could-i-help/trackback/