March 2, 2011
Get to Know Us at Bettendorf Health Care!!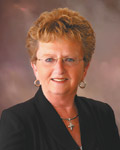 By Diana Spranger, R.N.
Administrator
Bettendorf Health Care
As I gave you a little history last month on Bettendorf Health Care, I hope that each reader actually learned at least one thing about the facility that they did not know. I have been here nearly 13 years, and I still have people come to me and say they didn't even know we were in North Bettendorf. "It's been one of the best kept secrets for some time." It's my desire to change that mind-set.
Everyone in Bettendorf and people in the Quad City area need to know that there is a Quality Nursing Rehabilitation Center tucked away in a beautiful setting in North Bettendorf. We may seem a bit hidden, but we are quite accessible from all areas. We sit approximately six blocks due West of the Bettendorf Post Office on Crow Creek Rd; approximately 6 blocks south of 53rd just off 18th Street, a block and a half East of 18th; approximately six blocks north of Bettendorf High School off 18th Street at Crow Creek Rd., to the right. We are approximately six blocks due East of Trinity at Terrace Park Hospital on Crow Creek Rd. after you cross 18th Street. There many ways to find us, but if you have a problem, please call us and we will be glad to give you directions.
Anytime you are interested in seeing the facility, please call and make an appointment to get a tour and then stay and have lunch with us, if at all possible.
Our dietary staff are well equipped to serve home cooked meals three times a day, with our biggest meal being served at Noon. We have a beautiful, bright dining room with capacity to seat 100+ residents at one setting. We serve our residents, family and guests on tables covered with linen table cloths, linen napkins, china plates and glass goblets. We believe that meal time is a highlight of the day for many who live with us. We serve lunch and the dinner meal "Family Style." For those who need assistance or specialized diets, we are able to meet their needs likewise. If it's assistance with the meal itself or needing an altered texture to the diet, it can easily be handled by our
helpful, friendly dietary and nursing staff. Our skilled staff are likewise well trained in dealing with the resident who does not eat orally but has need of a tube feeding. We pride ourselves in tasty, well-prepared meals that are presented well as well as good-tasting. Our staff have been known to go to great extremes to prepare specific, special requested dishes for residents coming from lifestyles and cultures with other than traditional "all American food."
Stop by and visit soon. We'd love to show you our beautiful dining room. Until next month….
Filed Under: Community, Retirement
Tags: 18th Street, 53rd, Best Kept Secrets, China Plates, Creek Rd, Crow Creek, Dietary Staff, Dinner Meal, Due East, Family Style, Glass Goblets, Highlight Of The Day, Linen Napkins, Linen Table, Meal Time, Quad City Area, Rehabilitation Center, Spranger, Table Cloths, Terrace Park
Trackback URL: https://www.50pluslife.com/2011/03/02/get-to-know-us-at-bettendorf-health-care/trackback/