March 2, 2011
March Dates & Facts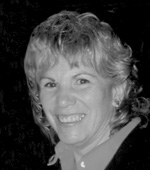 By Eloise Graham
Take me out to the ballgame… Spring training history – Spring training is a series of practices and exhibition games before the start of the regular session. This training allows the new players to try out for roster and position spots, and gives existing team players practice time prior to competitive play. Spring training has always attracted fan attention, drawing crowds who travel to the warmer climates to enjoy the weather and watch their favorite teams play. This training usually lasts two months, starting mid February and running until just before the season opening day. There are two Spring Training leagues:
1. Grapefruit League which trains in Florida
2. Cactus League which trains in Arizona
March Madness… the name given to the National Collegiate Athletic Association (NCAA) Men's and Women's basketball Tournaments. March Madness is the phenomenon that grips basketball fans from the first week of March through the first week of April. These tournaments will decide the national championships of college basketball.
Some March dates that are connected to baseball and basketball:
March 1, 1920 Birth of Harry Caray, the baseball announcer for the Chicago Cubs
1955 Allen Fieldhouse (University of Kansas) hosts its first basketball game
1969 New York Yankee's Mickey Mantle announces his retirement from baseball
1972 Wilt Chamberlain is the first NBA player to score 30,000 points
1993 George Steinbenner is reinstated as owner of New York Yankees
March 2, 1917 Birth of Jim Konstanty, baseball National League MVP 1950
1927 Babe Ruth became highest paid baseball player ($70,000 per year)
1962 Wilt Chamberlain scores 100 points in one NBA game
March 3, 1959 The new home of the San Francisco Giants was officially named
Candlestick Park
March 4, 1969 Birth of Jeff Tinsley outfielder for the Boston Red Sox
March 6, 1970 Birth of Scott Stahoviak of Waukegan, IL infielder for the Minnesota Twins
March 9, 1927 Birth of Jack Jensen baseball American League MVP in 1958
March 10, 1926 Birth of Marques Haynes NBA Hall of Famer with the Harlem Globetrotters
1963 Pete Rose debuted with hits in his first at bats in Spring Training
March 19, 1955 The 17th NCAA Men's Basketball Championship: San Francisco beats La Salle 77-63
1956 Biggest NBA margin of victory to date: Minnesota Lakers – 133 to St. Louis Hawks – 75
1960 22nd NCAA Men's Basketball Championship: Ohio State beats California 75 – 55
1966 28th NCAA Men's Basketball Championship: Texas Western beats Kentucky 72 – 65
March 20, 1989 Baseball announces Red's manager, Pete Rose, is under investigation
March 25, 1937 It is revealed that Quaker Oats pays Babe Ruth $25,000 a year for ads
March 28, 1972 Wilt Chamberlain plays his last pro basketball game
March 31, 1995 Federal judge orders injunction to end baseball strike
Filed Under: History
Tags: Baseball Announcer, Boston Red Sox, Cactus League, Candlestick Park, Chamberlain Scores, Chicago Cubs, Exhibition Games, Fan Attention, Grapefruit League, Jack Jensen, Jeff Tinsley, Mickey Mantle, National Collegiate Athletic, National Collegiate Athletic Association, National League Mvp, Nba Player, New York Yankee, New York Yankees, San Francisco Giants, Wilt Chamberlain
Trackback URL: https://www.50pluslife.com/2011/03/02/march-dates-facts/trackback/