March 2, 2011
Social Media: Friend or Foe?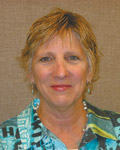 By Kathryn Graver
Director of Development
Child Abuse Council
At the heart of child abuse prevention is education. The Child Abuse Council helps individuals throughout our community grasp the complexities of the issue and learn what they can do to make a difference. Our Speakers Bureau provides information on a variety of topics, ranging from child abuse prevention to positive parenting. Trained volunteers make presentations to groups throughout the community. We are always looking for new volunteers.
Our annual conference on Children Exposed to Violence provides training to professionals across many disciplines, helping them to stay abreast of changing trends and best practice models in child abuse treatment and prevention. This year's theme is SOCIAL MEDIA: FRIEND OR FOE?
The annual conference takes place to bring together the community and it's professionals who work endlessly to keep children safe. It is again being held at the Isle of Capri Conference Center in Bettendorf, Iowa, on Thursday, March 31. It is an all-day learning venue with many community agencies setting up booths and displays. Eastern Iowa Community College District will be on hand to offer CEU and CEH certificates.
This year's speakers include Michael Ferjak, senior criminal investigator with the Iowa Department of Justice Office of the Attorney General is speaking on "The Predator Threat." This program addresses the current threat posed by on-line predators and the sexual exploitation of minors facilitated by computers and other electronic media; Maggie Tinsman, former Iowa State Senator and current business consultant is speaking on "21st Century Slavery: Human Trafficking!" This course on Human Trafficking is designed to give workshop attendees an understanding of the crime and its connection with Iowa; Patti Faughn, a family life educator for the University of Illinois Extension at Springfield Center is speaking on "A Bullying Prevention Project." This workshop looks at key research in bullying prevention and a project called Breaking the Code that used the research to guide the creation of scenarios for junior high and high school students; and closing keynote Erin Merryn, a child abuse survivor, advocate and author presenting her inspiring story of "Justice Through My Voice."
For more information about the Child Abuse Council's annual conference, or our prevention and education programs, you can visit us at www.childabuseqc.org or contact me at kathyg@childabuseqc.org.
Filed Under: Community, Family, Health & Wellness
Tags: Bettendorf Iowa, Child Abuse Council, Child Abuse Prevention, Child Abuse Treatment, Criminal Investigator, Eastern Iowa Community College, Family Life Educator, Human Trafficking, Iowa Community College, Isle Of Capri, Maggie Tinsman, Media Friend, Office Of The Attorney General, Positive Parenting, Practice Models, Prevention Project, Sexual Exploitation Of Minors, Speakers Bureau, Springfield Center, Workshop Attendees
Trackback URL: https://www.50pluslife.com/2011/03/02/social-media-friend-or-foe/trackback/