April 3, 2011
"We want smaller, nicer, all on one floor, no stairs…and no monthly mortgage payments."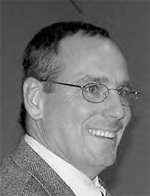 By Dan Dolan
Dan Dolan Homes
Who said Quad-City seniors are behind the housing learning curve? No way. I'm amazed that recent national housing surveys are only now confirming what our local senior home buyers have been telling us all along about the attributes they want in their retirement housing. When I asked one recent visitor to my open house in Davenport to summarize what she wanted in her retirement housing she said it best: "We want smaller, nicer, all on one floor, no stairs, low maintenance and enough storage space for the stuff we just can't part with and no monthly mortgage payments." The fact is, we and other builders in the Quad-Cities have been building homes that fit that description for nearly a decade.
Typically, the seniors I see in my weekend open houses tend to live, currently, in a three or four bedroom two-story home with the laundry in the basement. They have lived in the home 25 or maybe 35 years. They raised their families there, and it's now time to move to something more reflective of their current lifestyle needs. Nationally, some 10 million families annually are reaching that same life cycle status.
The building industry is responding. For instance, at Stone Gate East in East Davenport, we are in the process of building some 30 attached and detached town homes that fit that exact description. Some homes may have a few more bells and whistles than others, but all fit that need. No-step entry, main floor laundry, wider doorways, step-in shower, lever door handles, higher toilets, full basements, vaulted ceilings, ceiling fans, two-car garage– and much more– are all standard in our new senior town homes. Granite countertops, a third bedroom and a third bath, hardwood floors, three-season room, fireplace—and more—are likewise available as options at additional cost.
Preservation of wealth is another consideration in buying a new home. Equity in the existing home represent a major source of a family's wealth and that capital becomes freed up with the sale of the existing home. However, the purchase of a new home traditionally requires the reinvesting of that capital—and more—or the use of a conventional mortgage with resulting monthly payments. Some of my buyers often refer to that as being "house poor." Since January of 2009 and the Congressional approval of a Reverse Mortgage for Purchase, the purchase of a new home for buyers over the age of 64 no longer requires the full reinvestment of that capital, nor does it require monthly mortgage payments. We see it as a win-win situation. And so do many recent buyers of Dan Dolan town homes.
My realtor associates and I would be happy to further explain the procedure of using a reverse mortgage to buy a Dan Dolan town home and to illustrate the approximate down payment based on your age and the purchase price of the home. Visit our sales office at Stone Gate East on Sundays from 2 to 4 p.m. We're located on Eastern Avenue, just below 53rd Street in Davenport. For a private meeting call me at (563) 570-1460 or my associate, Don Gibeault, at (563) 650-8007. We hope to see you soon.
Filed Under: Finance
Tags: Basements, Bells And Whistles, Buying A New Home, Car Garage, Ceiling Fans, Dolan, East Davenport, Exact Description, Floor Laundry, Granite Countertops, Hardwood Floors, Learning Curve, Low Maintenance, Monthly Mortgage Payments, National Housing, Quad Cities, Retirement Housing, Room Fireplace, Storage Space, Vaulted Ceilings
Trackback URL: https://www.50pluslife.com/2011/04/03/%e2%80%9cwe-want-smaller-nicer-all-on-one-floor-no-stairs-and-no-monthly-mortgage-payments-%e2%80%9d/trackback/