April 3, 2011
April Dates & Facts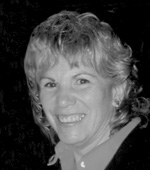 By Eloise Graham
April has varied celebrations. As Max Molleston states in his column, April is National Poetry Month. I found out it is also National Poetry Writing Month. In 1996, the Academy of American Poets stated that April would be National Poetry Month. Now every April, publishers, booksellers, literary organizations, libraries, schools and poets around the country band together to celebrate poetry and its vital place in American culture. Thousands of businesses and non-profit organizations participate through readings, festivals, book displays, workshops, and other events. So read some poetry, write some poetry!
Max also mentioned that April is Confederate History Month. The Confederate Army is a part of our American history, but there are different opinions as to whether there should be recognition for Confederate History. The "War Between the States" began in April, 1861. The Alabaman proclamation of 2010 stated "Our recognition of Confederate history also recognizes that slavery was one of the causes of the war, an issue in the war, was ended by the war and slavery is hereby condemned."
Other April celebrations and recognitions: National Child Abuse Prevention Month; World Health Day – April 7; Tax Day – April 15; Guitar Month; Humor Month; Community Spirit Month; Keep America Beautiful Month; Lawn and Garden Month; Mathematics Education Month; National Grilled Cheese Sandwich Month; National Humor Month; National Pet First Aid Awareness Month; National Self-Publishing Month; National Smile Month; National Youth Sports Safety Month; Occupational Therapy Month; Pets Are Wonderful Month; School Library Month; Spring Break Month; Straw Hat Month; World Habitat Awareness Month.
This is only a partial listing of what can be celebrated this month! Hopefully you can find something to celebrate in this beautiful month.
For those of you that like numbers: April starts on the same day of the week as July in all years, and January in leap years. April ends on the same day of the week as December every year. Just a little April trivia!
April boasts of two flowers for its symbol: the Sweet Pea and the Daisy.
April birthstone: *Modern – Diamond; **Traditional – Diamond; ***Mystical – Opal; ****Ayurvedic – Diamond.
*The modern listing is the official birthstone from the American National Association of Jewelers. It was adopted in 1912.
** The traditional listing reflects societal birthstone traditions dating back to the 15th Century. Many times, the traditional and modern are the same stone which is the case for April
*** The mystical listing is of Tibetan origin from over a thousand years ago.
**** The Ayurvedic listing is from the Ayurvedic Indian medicinal belief that was used over a thousand years ago.
Go out and enjoy April after the cold winter we had. I'll see you in May with more fun facts and trivia!
Filed Under: History
Tags: Academy Of American Poets, Book Displays, Child Abuse Prevention, Child Abuse Prevention Month, Community Spirit, Confederate Army, Confederate History, Culture Thousands, Grilled Cheese Sandwich, Leap Years, Literary Organizations, Mathematics Education, National Child Abuse, National Child Abuse Prevention, National Child Abuse Prevention Month, National Humor Month, National Poetry Month, National Youth Sports, National Youth Sports Safety, World Health Day
Trackback URL: https://www.50pluslife.com/2011/04/03/april-dates-facts/trackback/