April 3, 2011
Holy Cow! Eugene Field students help a needy family 2,000 miles away.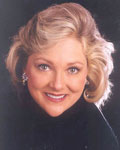 By Becky Lee Hinton
Director of Marketing
The Fountains Senior Living Community
When Mr. Don Neer traveled to Costa Rica on a mission trip in 2009, he saw a need and recognized that his students in Rock Island could make a difference to a family they will probably never meet. Mr. Neer told his fourth grade students and the fourth grade students of Mrs. Katy Slininger about some people he had met who struggle with everyday life. They often having to carry clean water long distances and may not have enough food to feed their families. This is a culture and lifestyle very difficult to comprehend for 52 children who live in America, "the land of plenty." Mr. Neer's solution to help, not just one family, but many families in the future was to purchase a cow.
Missionary Lillian Solt has a program to end poverty and hunger and improve nutrition very similar to that of "Heifer International" where a pregnant cow is given to a family in need, provided that the family has ample pasture land to sustain a cow. The family can then use the milk from that cow to feed their family, to sell or produce butter and cheese for additional income or to use those products to barter for other foods they need. The beauty of the program really happens when the cow gives birth to a female offspring. When the offspring cow reaches adulthood, she is bred and donated to another needy family where the cycle continues, and the gift is passed on and on.
Mr. Neer asked the two fourth grade classes to help him raise the $500 needed to buy a cow and vaccinate her. The students eagerly brought in what money they could, and Mr. Neer issued them receipts. The donations ranged from pennies to dollars. One girl felt so strongly that she took $30 of her own money out of her savings account. Another student brought two cents and asked if that gift was too little. Mr. Neer replied that it was "two cents more than what I started with," and cheerfully issued him a receipt.
"The amounts of the kids' donations didn't matter. What touched me most was their enthusiasm and willingness to help kids in another part of the world. It was really overwhelming to me." said Mr. Neer.
Mrs. Slininger was also impacted by the generosity of her students. "Even the children who I know could afford it the least were giving to the project. They really took ownership and learned so much."
What if the family in need of help doesn't have ample land to sustain a cow? Then the self-sustaining gift is a pregnant sow or a dozen baby chicks. The pastor at the church in Horquetas, Costa Rica was given a dozen baby chicks over a year ago. Today, Pastor Don Carlos has a flock of over 50 laying hens and shares the eggs with members of his congregation and sells the eggs to help support his church.
"This all began because I wanted my students to get more involved in social studies. This is a real practical application of social studies where they made the difference in the world. They will understand and remember much more than just reading from a book." Mr. Neer said of this unusual educational endeavor.
"Kids are great nowadays. They're just the best!" remarked Mr. Neer.
And I agree with him wholeheartedly.
Becky Lee Hinton is the Director of Marketing at The Fountains Senior Living Community in Bettendorf. For information about The Fountains or to schedule your personal tour, call Becky at (563) 332-5775.
Filed Under: Community, Personal Growth
Tags: Additional Income, Becky Lee, Butter And Cheese, Eugene Field, Female Offspring, Grade Students, Heifer International, Holy Cow, Land Of Plenty, Long Distances, Milk Cow, Mission Trip, Mr Don, Needy Family, Neer, Pasture Land, Pennies To Dollars, Pregnant Cow, Solt, Two Cents
Trackback URL: https://www.50pluslife.com/2011/04/03/holy-cow-eugene-field-students-help-a-needy-family-2000-miles-away/trackback/