April 3, 2011
Kick Some Tires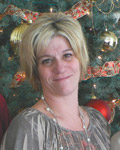 By Nancy Stockwell
Marketing Consultant
Ridgecrest Village
In life when we are faced with a new situation or challenge, it can seem scary and overwhelming. It's easier to manage when we compare it to something we are familiar with. We all find security in things that we know.
An analogy for looking for senior housing could be buying a car. Most adults at some point or another in their lives have either bought a car or been with someone who did.
A senior living community is like a car dealership. You go to a senior community to find a housing option (cottage, apartment, etc.) like you would go to a
dealership to find a vehicle (car, truck, etc.). The dealership is who you will be doing business with to buy/lease a vehicle. The senior community is who you will be doing business with to buy/rent your housing. Chances are that the first decision will be selecting what dealership/community you like doing business with. You will probably make that decision based on what sales person you enjoyed working with, and who was the most eager to satisfy your wants & needs.
Which dealership/community offered you the best services? Did they have a fully staffed service department to keep your car in mint condition? Does the community have great maintenance and housekeeping departments to make sure that everything in your apartment is in its best condition and always looking great, too? Do they have trained mechanics on staff to care for your car? Does the community have a trained health care team ready to care for your every need? Did the finance department at the dealership meet your individual needs, listen to your concerns and find the right financing option for you? Does the senior community you talked to offer different types of occupancy agreements and financial options to meet your needs? Which dealership offered you the largest selection of cars with a wide range of options? Which community offers the largest selection of housing options, services and amenities that appeal to you?
After you have decided which dealership/community you like and the person on staff that you enjoyed working with, the fun begins…choosing your vehicle/housing option. It's an important choice! You want it to reflect your personality and it needs to fit into your lifestyle. You want it to have every option to make your experience in it perfect. You want it to be dependable and affordable. You realize it's a big financial decision, an investment for your future, so you want a lifetime warranty! Life Care could be compared to a life time warranty. It "guarantees" that you will have the housing you want at the level of care that you need.
At Ridgecrest Village, we make every effort to make your new home feel like it is truly yours. We also offer an unbeatable amount of lifestyle choices, housing options, volunteer opportunities, services and amenities, entertainment and activities and campus features such as a general store, fitness center, resale shop, full-time chaplain offering pastoral care and non-denominational services, two libraries, two hair salons, gift store with snack shop and all the friends and fun you could ever want. We encourage you to shop around, kick some tires and test drive at a few places. Because we are sure that when it comes time to make that decision, you will see that the "best bang for your buck" is right here at Ridgecrest Village.
Filed Under: Community, Family, Finance
Tags: Amenities, Analogy, Car Dealership, Car Truck, Cottage Apartment, Doing Business, Finance Department, Financial Options, Financing Option, Health Care Team, Housekeeping Departments, Marketing Consultant, Mechanics, Mint Condition, Nancy, New Situation, Sales Person, Senior Housing, Stockwell, Tires
Trackback URL: https://www.50pluslife.com/2011/04/03/kick-some-tires/trackback/