April 3, 2011
Recognizing and Preventing Child Abuse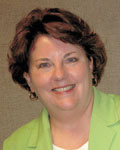 By Rondi Doyle
Director of Community Relations
Child Abuse Council
April is National Child Abuse Prevention Month. Despite the high levels of awareness of child abuse and neglect, many people are still unaware of what they can do to prevent it. With the end of the winter slump, April offers a fresh chance to take the time to educate yourself and others about what can be done to keep our children and families safe.
There are several organizations that offer free programs and services to families across the country to prevent child abuse and neglect. Prevent Child Abuse America has taken steps to educate parents about child abuse and how to prevent it from ever happening. They offer a variety of support programs for families such as Support and Education for New Parents, child care opportunities, programs for abused children, and family support services. Remember, the best prevention of child abuse is education. The more we know about child abuse prevention, the more we can do to help keep the children in our community safe.
In order to prevent continued child abuse, it is important to recognize the warning signs. According to Prevent Child Abuse America, abuse and neglect are often detected based on the child's behavior, before there are even any signs of physical abuse. Some of the warning behaviors of abuse include sudden, unexplained changes in a child's behavior or school performance; if the child shrinks at approaching adults or if the child begs for or steals food or money from classmates. Although child abuse can happen to anyone, there are certain risk factors often associated with child abuse; a family that is under major stress because of a job loss, physical illness, marital problems, or the death of a family member all put families more at risk of child abuse (www.preventchildabuse.org).
Many individuals feel as though there is very little they can do when child abuse is witnessed, but there are many resources available that can give us hope and lead us to take action against abuse. If you witness child abuse or neglect, be sure to call the child abuse hotline; (800) 252-2873 in Illinois or (800) 362-2178 in Iowa.
The Child Abuse Council has made it its goal to offer the community programs and services that both protect and help children who have suffered abuse; as well as teach families about child abuse prevention. Continue to use this month as an opportunity to learn more about other preventative measures against child abuse and neglect. You can also continue to support the children in our community who suffer from abuse by attending the 8th Annual Child Abuse Council Auction and Dance on May 6. All proceed will go to provide quality programs and services that help keep children safe from abuse and neglect. For more information about the auction and dance event, and/or the services provided at the Child Abuse Council, go to www.childabuseqc.org, or contact me at rondid@childabuseqc.org.
Filed Under: Community, Family
Tags: Abuse And Neglect, Abused Children, Care Opportunities, Child Abuse America, Child Abuse And Neglect, Child Abuse Council, Child Abuse Prevention, Child Abuse Prevention Month, Classmates, Marital Problems, National Child Abuse, National Child Abuse Prevention, National Child Abuse Prevention Month, New Parents, Physical Illness, Preventing Child Abuse, Prevention Of Child Abuse, Signs Of Physical Abuse, Unexplained Changes, Warning Signs
Trackback URL: https://www.50pluslife.com/2011/04/03/recognizing-and-preventing-child-abuse/trackback/