April 3, 2011
St. Patrick's Day Events a Great Success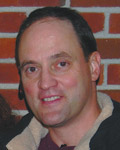 By Thomas Bahls
CEO – CASI
The dust has settled after an amazing weekend worth of activities held on March 11 and 12 in celebration of St. Patrick's Day. After a five year absence, the Center for Active Seniors, Inc. (CASI) moved our largest and most significant fundraising events back to Downtown Davenport, resulting in a tremendous financial success that was met with wild enthusiasm by all persons who participated! The CASI 10th Annual "Blarney Bash" evening gala and the CASI 29th Annual St. Patrick's Day Race created over $60,000 in net revenue that will be used to provide services and programs for the seniors of our community.
The move to downtown Davenport resulted in a 50 percent increase in Race participants, exposure for our host location, the River Music Experience and the ability for community members to enjoy and even participate in two great events held on March 12: The St. Patrick's Society Grand Parade and the CASI St. Patrick's Day Race. Additionally, the community was further exposed to the attractiveness and versatility of Downtown Davenport.
Recognizing the importance of programs and services CASI provides our community, area businesses stepped forward and committed significant funding and manpower resources that were vital to these events. Presenting sponsors, The Riverboat Development Authority and Russell Construction led the way, with Cumulus, KWQC TV6 and the Quad-City Times committing significant media support. Also instrumental to the event's success was the hard work of CASI staff, the City of Davenport, over 200 additional businesses from Iowa and Illinois and more than 300 volunteers of all ages. Cumulatively, this group of supporters raised much
needed funding for CASI, and they provided yet another wonderful event for our community.
We are already looking forward to next year: how can we make our events better, involve more participants, spectators and area businesses, and increase the proceeds that will enable CASI to meet the growing needs of seniors and their families. We look forward to working with you, our community, on presenting the 30th Annual St. Patrick's Day Race Weekend on March 17, 2012!
Thank you for supporting seniors in the Quad Cities!
Warmest Regards,
Thomas Bahls
CEO – CASI
Thomas Bahls is Chief Operating Officer at CASI.
Tags: Active Seniors Inc, Attractiveness, Blarney Bash, City Of Davenport, Community Members, Cumulus, Financial Success, Fundraising Events, Grand Parade, Host Location, Manpower Resources, Music Experience, Quad City Times, Race Participants, River Music, Riverboat, Russell Construction, St Patrick S Day, Thomas Bahls, Tv6
Trackback URL: https://www.50pluslife.com/2011/04/03/st-patrick%e2%80%99s-day-events-a-great-success/trackback/