April 3, 2011
The Importance of Planning Ahead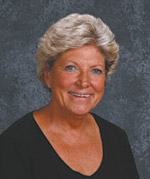 By Mary Schricker
Realtor – Ruhl & Ruhl Real Estate
None of us plan to take care of a parent. We don't set aside money or time for the task. We don't begin researching and reading books when our parents reach a certain age. For the most part our parents' old age and the needs and dilemmas that come with it often sneaks up on us. In fact, even when it becomes apparent that they might be aging and not handling things the way they used to, we turn our heads, look the other way, and hope that things will just take care of themselves. Our obliviousness comes not out of selfishness, rather from our fear of losing them. The process of watching our parents age is not an easy one. They've nurtured us, guided our decisions, and supported our causes. There is a definite feeling of vulnerability as the roles of caregiving are reversed. We spend our time remembering what was and grieving for what can never be again. The realization that our parents need our help can come gradually over a period of months or even years, or it can happen overnight with a fall and subsequent broken bone, or even worse, an ill-fated medical diagnosis. No matter when or how it happens, it profoundly affects every facet of our lives. From the emotional stress foddered by feelings of guilt, to the loss of personal time with other family members or friends, to the impact on our professional careers, the care taking can be an overwhelming full time job. According to the National Alliance for Care Giving nearly 15 million days of work per year are lost to workers with elder care responsibilities, resulting in as much as $29 billion a year in lost productivity. Dismissed not long ago as an extravagance, caring for the elderly is becoming just as much a legitimate benefits issue as child birth or sick leave.
Like it or not, the aging process occurs both with ourselves and our parents. As a matter of fact, many of the caregivers are themselves baby boomers faced with the responsibilities of high school or college-aged children, as well as planning for their own retirement just a few short years down the road. Regardless of the circumstances we find ourselves in, eldercare is certainly something we need to face and plan ahead for. Following are some guidelines that may make the inevitable easier, and minimize the stress for all parties involved:
• Talk with your parents about their wishes. How great is their need for independence? What goals and dreams still need to be accomplished? What are their concerns and needs for the future?
• Be sure your parents' legal documents are in order. Do they have an up-to-date will, Durable Power of Attorney for general purposes as well as for healthcare? If not, recommend they see an attorney to discuss the importance of these documents.
• Learn your parents' desires regarding healthcare. Do they have a doctor who he/she trusts? What medications are they on? What is the present condition of their health? What type of insurance coverage do they have? If you had to make medical decisions for your parent, what would he/she want you to know? Are advanced healthcare directives in place? Encourage them to participate in available health screenings to determine the state of their health and prolong the quality of their lives.
• Discuss with your parents their wishes regarding housing. How important is it for them to remain in their home? Where would they want to live if they can no longer manage their present living arrangement? Discuss options for hiring people who can help with home maintenance as well as in home health care if necessary.
• Learn about your parents financial resources. This is a difficult one. Family members often feel like they are prying into personal issues for personal gain and find this a difficult topic to broach. It is important, however, to know your parents' present financial needs and potential future needs. Are they in the position to meet those needs? Is their insurance-including life, health, home and auto- adequate and current?
• Meet with other family members to discuss various responsibilities should your parent become incapacitated. Who will be in charge and what are the individual responsibilities for each family member? Consider the stress factor on one or two individuals if the duties are not evenly distributed. Everyone should be involved in some way to help.
• Gather information NOW on how to care for an aging parent. There are numerous resources available which discuss housing options, preparing wills and the advanced healthcare directives, long-distance caregiving, healthcare, community and home care services.
One of the most remarkable journeys we take in life begins with memories of our childhood and ends with watching our parents enter their sunset years. Planning ahead can help turn a sometimes difficult situation into a memorable one.
Mary Schricker, SRES, CSA is a Senior Real Estate Specialist and Certified Senior Advisor with Ruhl&Ruhl Realtors.
Filed Under: Community, Family, Finance
Tags: Baby Boomers, Broken Bone, Caregiving, Certain Age, Child Birth, Elder Care, Emotional Stress, Extravagance, Feelings Of Guilt, Full Time Job, Legitimate Benefits, Medical Diagnosis, Million Days, National Alliance, Obliviousness, Personal Time, Professional Careers, Reading Books, Selfishness, Sick Leave
Trackback URL: https://www.50pluslife.com/2011/04/03/the-importance-of-planning-ahead/trackback/