May 2, 2011
1914 – Origination of Mother's Day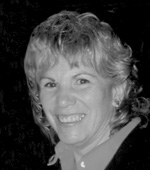 By Eloise Graham
The year was 1914. President Woodrow Wilson proclaimed the second Sunday in May as Mother's Day. This would be the day set aside to observe and recognize mothers everywhere. Did you ever wonder what else happened in 1914? Below are some of the national and international events that made headlines in 1914.
January – Tony Jannus was the pilot of the first scheduled airline flight. The flight was from St. Petersburg to Tampa.
January – Northern and Southern Nigeria united in British colony of Nigeria.
January – Henry Ford introduces the assembly line for T-Fords; Ford Motor Co. wages jump from $2.40/9-hour day to $5/8-hour day.
February – New York Giants and Chicago White Sox play an exhibition baseball game in Egypt.
February – U.S. Congress approves Burnett-anti-immigration law.
February – Charlie Chaplin debuts "The Tramp" in "Kid Auto Races at Venice"
March – Serbia and Turkey sign peace treaty.
March – First international figure-skating tournament held in New Haven; U.S. Ladies championship won by Theresa Weld, U.S. Mens championship won by Norman M. Scott.
April – Babe Ruth's first professional game (as a pitcher) is a 6-hit 6-0 win.
April – U.S. intervenes in the Mexican Civil War, decisively on the side of General Obregon forcing President V. Heurto to surrender.
May – The 40th Kentucky Derby; John McCabe aboard Old Rosebud wins in 2:03.4.
May – American Horseshoe Pitchers Association organizes in Kansas City.
June – Panama Canal opened after 10 years of work at a cost of $366 million. Six thousand workers died over the course of the construction.
June – The 54th British Golf Open: Harry Vardon shoots a 306 at Prestwick Club.
July – First motorcycle race (300 miles at Dodge City, KS).
August – Trois Vierges: German 69th infantry regiment enter Luxembourg; Germany declares war on Russia in WW I.
August – Yankee catcher Nunamaker throws out three would be stealers in one inning.
September – New York Post Office Building opens to public.
September- Yankee shortstop Roger Peckinpaugh, 23, becomes youngest manager.
October – Battle of Warsaw begins (lasts eight days).
November- Great Britain, France and Russia declare war on Turkey.
November – Pope Benedict XV calls for peace.
December – Connie Mack sells Eddie Collins to the White Sox.
December – Jews are expelled from Tel Aviv by Turkish authorities.
December – German plane drops bombs on Dover, England.
December – Legendary/unofficial "Christmas Truce" takes place (Brits and Germans).
December – Colenel Jacob Ruppert and Cap Huston purchase New York Yankees for $460,000.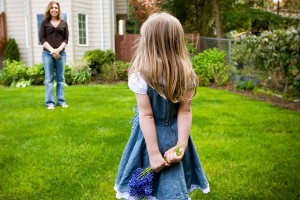 Filed Under: Family, Featured, History
Tags: 69th Infantry Regiment, Auto Races, Charlie Chaplin, Chicago White Sox, Dodge City Ks, Exhibition Baseball, Ford Motor Co, General Obregon, Harry Vardon, Horseshoe Pitchers, Immigration Law, John Mccabe, Mexican Civil War, New York Giants, Pitchers Association, President Woodrow Wilson, Professional Game, Sign Peace Treaty, Southern Nigeria, Venice March
Trackback URL: https://www.50pluslife.com/2011/05/02/1914-origination-of-mother%e2%80%99s-day/trackback/