May 2, 2011
May is Better Speech and Hearing Month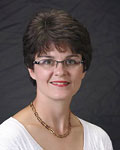 By Dr. Molly Parker
Audiologist
Parker Audiology, PC
Fourteen years ago when I began working as an audiologist in the QCA, I saw many factory retirees finishing their employment with tremendous hearing losses. Back in 1997, many factory workers were employed for 30+ years and did not have the education and hearing protection available to them that current workers have available now. Many were involved with the military and/or farming prior to their working years. The effects of noise exposure on their hearing were less known than today. Decades ago, OSHA offered less guidance regarding noise exposure and hearing protection. Companies may have offered ear plugs but policies for using hearing protection varied widely. Many people told me that they did not like wearing ear plugs, however I saw the direct benefits from those who did use them.
Today, retirees' hearing is vastly improved when they leave their work environments. I attribute the improvement of hearing to the diligent monitoring of hearing, education of noise induced hearing loss, modifying work conditions, and the encouragement and free offerings of earplugs for work and home use. Ultimately these practices instituted by companies have slowed the rate of hearing loss significantly. In some cases, hearing is only slightly worse than what is normal for the patient's age. This improvement in hearing education means the difference between purchasing hearing aids now or in 15 years. Of course, hearing loss is not necessarily just related to noise exposure or an aging population – about 40 percent of all hearing impaired are under 60 years old.
In contrast, there are some who have not been so diligent with protecting their hearing at work or home. These individuals tend to have far more hearing loss which could be prevented. Their losses mirror the hearing loss I saw 15 years ago when I began my career with testing the factory workers. In short, the programs instituted by factories have slowed the damage of noise induced (permanent) hearing loss. It is my hope that the younger generation will learn from their elders' lessons and hopefully avoid having to wear hearing aids at a younger age.
As for our youth with their IPODS, hunting, dancing, gaming, and other noisy activities, I have hope that their teachers and mentors will have meaningful conversations about noise induced hearing loss beginning at a very early age. Parents need to listen to their young ones and trust what sounds painful. See an audiologist about suitable hearing protection. On the bright side, most of us have experienced plenty of loud sounds in our youth and survived with minimal effect to our hearing.
May Is Better Speech And Hearing Month. Get a physician referral and have your hearing tested today!
Filed Under: Health & Wellness, Technology
Tags: Aging Population, Audiologist, Audiology, Better Speech And Hearing Month, Ear Plugs, Earplugs, Factories, Fourteen Years, Free Offerings, Hearing Aids, Hearing Education, Hearing Protection, May Is Better Speech And Hearing Month, Molly Parker, Noise Exposure, Noise Induced Hearing Loss, Osha, Qca, Speech And Hearing Month, Work Environments
Trackback URL: https://www.50pluslife.com/2011/05/02/may-is-better-speech-and-hearing-month/trackback/