May 2, 2011
Understanding a Nursing Home Care Plan – Part 2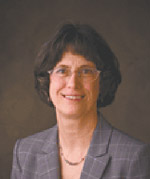 By Deb Toal
GolderCare Solutions
Your Advocacy Connection – Offering Comprehensive Care and Financial Advocacy
Last month, our article focused on nursing home care plans. We defined what a care plan is, the function of care plans and the importance of the resident and their family's involvement with nursing home staff during care plan meetings. Were you surprised to learn nursing homes schedule meetings with their staff, the resident and their loved one to discuss the resident's care? Many people might wonder "Aren't they the professionals? Isn't care the nursing home's job now?"
This month, we will focus on the value family members bring in their role at a care plan meeting. As an advocate for your loved one's care, it can be broken down into three areas: asking the right questions, communicating your loved one's preferences, and providing feedback about how a particular care approach is or is not working.
Often times, when a loved one enters a nursing facility, the family members are thrust into a new, unfamiliar situation. As a Care Advocate, I frequently attend care plan meetings with families until they feel comfortable with the process. Recently, GolderCare Solutions was contacted by a son we will call Bob who was looking for help to advocate for his dad's care. Bob is an only child, and he told me he felt intimidated when meeting with the facility's professionals at the first care plan meeting. It had been with much thought and soul-searching that he had finally placed Dad in a nursing facility. His feelings of guilt over his decision kept him from asking for the information he needed to be an effective part of his Dad's care team. As we talked, I realized the missing link was effective communication, and we put that on our list of concerns for the next meeting. Specifically, Bob needed to know each staff member's responsibilities, their availability, their preferred method of communication whether that be in-person, by phone or email and a clear expectation on how soon he could expect a response to his concerns.
Care plans should be written in a very clear manner and specific to each individual resident. For example, Alice was a farmer's wife who was used to rising early and having a hot breakfast. Prior to moving into the nursing home, the family communicated their Mom's routine she had at her home. Her care plan reflected that she be taken to the dining room by 7 a.m. each morning. As Alice was never one to hang out in a robe and pajamas, the care plan further directed that she have assistance dressing before breakfast. Likewise, it communicated to the dietary staff and aids her prescribed diet and her personal preferences. This did not happen starting with day one. It took the staff sharing in a care meeting that Alice often refused breakfast and the family sharing their knowledge she would be quite uncomfortable sitting in a public place in her housecoat. The care plan was revised to reflect a working guide that any staff member could read and understand their department's role in Alice's care.
Evaluation and revisions to the care plan are just as important as asking the staff questions and the family responding to staff. Does the care plan accurately reflect care needs while taking into account the individual's preferences? How is it working? Is Alice enjoying breakfast now that she is fully dressed and served during the first seating? Her family would certainly ask Alice. How would the staff measure someone's enjoyment objectively? The hallmark of a good care plan is that its goals are measurable. In this case, the dietary aid may note the number of times breakfast is refused and which foods have been eaten or not. The care plan may need further revision. Perhaps Alice said she likes pancakes, but only her own homemade pancakes.
To facilitate the best results, the resident and their family are important contributors in care plan meetings. After all, who knows your likes, dislikes and life-long habits? Attend the care plan meetings, speak up, ask questions and share your observations on what is going right and areas that could be improved. Whether your loved one will be a long term
nursing home resident or staying for a short-term rehab, the staff needs to know your vision of success.
Optimal outcomes and results are more likely when the resident and their family are welcomed contributors during the development of the care plan goals and the evaluation of the actual results. GolderCare Solutions Care Advocates are
experienced in working with family and nursing home staff for great care plan outcomes. Call us for professional advice and advocacy at (309) 764 2273.
Deb Toal is a Care Coordinator at GolderCare Solutions Unlimited. She is an RN with Certifications in Geriatrics and in Dementia Assessment Care & Management. Deb loves the fact that at GolderCare the Solutions truly are Unlimited.
Filed Under: Community, Family, Finance
Tags: Advocacy, Advocate, Asking The Right Questions, Comprehensive Care, Deb, Effective Communication, Family Members, Feelings Of Guilt, Home Staff, Missing Link, Nursing Facility, Nursing Home Care, Nursing Homes, Plan Meetings, Preferred Method, Providing Feedback, Schedule Meetings, Staff Member, Toal, Unfamiliar Situation
Trackback URL: https://www.50pluslife.com/2011/05/02/understanding-a-nursing-home-care-plan-%e2%80%93-part-2/trackback/