June 3, 2011
A New Chapter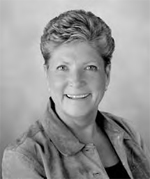 By Mary Schricker, SRES
Realtor
Ruhl&Ruhl Real Estate
I have had a wonderful and blessed life! Like most people I have had my share of stormy days and have not escaped life totally unscathed, but I emerged realizing the changes that evolved opened doors to new experiences and challenging opportunities I might not otherwise have had. I met a variety of interesting people…..people who for the most part contributed in some way to making my life a better one. Throughout this journey I have worn many different hats both personally and professionally. I have been a daughter, a sister, a mother, a teacher, a friend, a realtor, a community advocate, and a writer.
And now I am about to embark on a new chapter of my life. On June 30, I am retiring from my career as a Senior Real Estate Specialist at Ruhl&Ruhl Realtors. I take with me many wonderful memories of clients turned friends, co-workers, dedicated professionals, and community leaders with whom I have had the pleasure of working. I feel that during the last 13 years I have been given the opportunity to make a difference in the lives of many of our Quad City seniors. My successor, Gwen Schwindt, is a wonderful, compassionate, highly qualified individual, who I have been teaming with for well over a year. I am confident that she will meet the needs of my senior clients with the highest level of integrity and knowledge about the senior real estate
market.
Even though my days will not be as structured as they have been in the past, I hope to continue to remain active in the community as a senior advocate, serving on both the boards of CASI, and Friendship Manor. It is also my intent to continue my writing as I venture out and am challenged to tackle other topics of interest to the readers of this publication.
My plans also include tending my garden; renewing my interest in quilt making; traveling extensively both here and abroad; spending leisurely afternoons reading on my porch; bicycling and spending lots more time with family and friends. I am feeling a bit like I did when I graduated from college many years ago, ready to embark on a fresh new life full of opportunities and challenges. Yes, I truly do feel blessed!
Let go of the past and go for the future. Go confidently in the direction of your dreams.
Live the life you imagined.
– Henry David Thoreau
Filed Under: Family, Personal Growth
Tags: 13 Years, Afternoons, Blessed Life, Co Workers, Community Advocate, Community Leaders, Friendship Manor, Gwen, Hats, New Chapter, New Experiences, Porch, Quad City, Realtor Community, Ruhl Ruhl Realtors, Schwindt, Sres, Stormy Days, Time With Family, Wonderful Memories
Trackback URL: https://www.50pluslife.com/2011/06/03/a-new-chapter/trackback/