June 3, 2011
Heat Alert: Never Leave a Child in a Vehicle!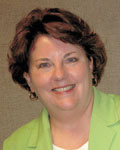 By Rondi Doyle
Director of Community Relations
Child Abuse Council
Summertime is just around the corner. And with all the good things that brings—family gatherings, outdoor activities, vacations—we should keep in mind that children, cars and heat can be a potential hazard, especially in the summer. Heat exhaustion or heat stroke causing death can occur in a matter of minutes for young children and infants in enclosed vehicles.
On average, 38 children die in hot cars each year from heat-related deaths after being trapped inside motor
vehicles. Inside a hot vehicle, a young child's body temperature may increase three to five times faster than that of an adult. The heat inside a vehicle can reach a dangerous temperature in seven minutes. For most parents or caregivers, this is unimaginable; but it happens to good parents and bad.
Here are some safety tips from AAA to keep in mind as you travel this summer:
• Never leave a child unattended in a car, even for a minute, and even if the windows are tinted or down. The same recommendations apply to pets and the elderly.
• Never leave car keys where children have access to them.
• Keep doors locked and windows closed at all times, even when the vehicle is in the garage or on a driveway.
• Make sure all children leave the vehicle when you reach your destination.
• Be certain no one is inadvertently left behind.
• When you first place a child in a car seat in back seat of the car, also open the glove door, flip down the passenger side visor or put a purse in the back seat. These actions can serve as visual reminders that a child is in the back seat.
• If you see a child alone in a vehicle, get involved. If they are hot or seem sick, get them out as quickly as possible. Call 911 or your local emergency number immediately.
For more information about the Child Abuse Council's prevention and education programs, you can visit us at www.chilabuseqc.org, or contact Rondi at rondid@childabuseqc.org.
Filed Under: Health & Wellness
Tags: Aaa, Back Seat, Body Temperature, Car Keys, Car Seat, Child Abuse Council, Childabuse, Community Relations, Emergency Number, Family Gatherings, Heat Exhaustion, Heat Stroke, Hot Cars, Matter Of Minutes, Motor Vehicles, Potential Hazard, Safety Tips, Summer Heat, Visor, Visual Reminders
Trackback URL: https://www.50pluslife.com/2011/06/03/heat-alert-never-leave-a-child-in-a-vehicle/trackback/