June 3, 2011
It is always a good time to celebrate Grandparents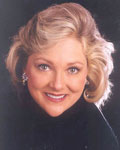 By Becky Lee Hinton
Director of Marketing
The Fountains Senior Living Community
"Nobody can do for little children what grandparents do. Grandparents sort of sprinkle stardust over the lives of little
children." – Alex Haley
"The history of grandparents is remembered not with rose petals but in the laughter and tears of their children and their children's children. It is into us that the lives of grandparents have gone. It is in us that their history becomes a future."
– Charles and Ann Morse
"Rise in the presence of the aged, show respect for the elderly…" – Moses, Lev 19:32
These are words of wisdom from wonderful people who knew a thing or two about grandparents. I know a thing or two about grandparents as well. I have very fond memories of my grandparents on both sides of my family. I was fortunate to have many influential adults who were grandparents in other families, but dear friends to me.
Just a few of the lessons I learned from these wonderful people include how to bait a fishhook and skin and clean a catfish, how to cook the BEST beef stew, that a garter snake is a friend in the strawberry patch and how to make the most of life after age 100. I also learned how to recognize and appreciate each and every blessing. I learned that when I thought my world would crumble because of one spoiled situation, that there was a bigger picture to see, and that time heals all wounds. I learned that the passage of time is a great teacher. I learned that love is unconditional.
In 1979, President Jimmy Carter signed a proclamation setting aside the first Sunday following Labor Day as National Grandparents Day. This year's observation will be September 11, 2011. This special observance has a three-fold purpose: to honor grandparents, to give grandparents an opportunity to show love for their children's children and to help children become aware of the strength, information and guidance older people can offer.
If you still have your grandparents, find a special way to celebrate them. If you have children, help them to celebrate their grandparents. If you have a rift in your relationship with your parents, the greatest gift you can give your children is a
relationship with their grandparents. There is no greater sorrow than the regret of the lost time in a soured relationship.
My Grandpa Lee told fascinating stories about growing up in the deep south and life during the Great Depression. We
wanted to preserve those stories, so we bought him a tape recorder and asked him to record his memories. I cannot imagine living during those times that he described.
I also cannot imagine what I would be like today if my
character had not been shaped by so many wise people who loved me enough to impart some of that wisdom into me.
I am Becky Lee Hinton, the Director of Marketing at The Fountains Senior Living Community in Bettendorf where I enjoy dozens and dozens of grandparents every day!
Filed Under: Community, Family
Tags: Alex Haley, Ann Morse, Becky Lee, Beef Stew, Fishhook, Fond Memories, Garter Snake, Grandparents Day, Information And Guidance, Jimmy Carter, Laughter And Tears, National Grandparents Day, Observance, Passage Of Time, Petals, President Jimmy Carter, Stardust, Strawberry Patch, Time Heals All Wounds, Words Of Wisdom
Trackback URL: https://www.50pluslife.com/2011/06/03/it-is-always-a-good-time-to-celebrate-grandparents/trackback/