June 3, 2011
June Dates and Facts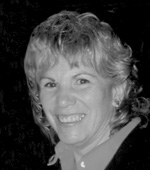 By Eloise Graham
June – the first month of summer. June conjures up thoughts of Father's Day, Flag Day and drive-in movies!
Father's Day is celebrated on the third Sunday of June. This year it will be June 19, 2011. The first Father's Day observance was in July 5, 1908.
For 64 years many people tried to get it to be observed with the same respect that Mother's Day held, but unfortunately, it would not garner such respect. Some nay-sayers said it was only a way to commercialize the calendar. Others scoffed at such an idea and made jokes of the fact.
Father's Day gained permanent recognition when President Nixon signed it into law in 1972. To learn more of Father's Day History, go to http://en.wikipedia.org/wiki/Father's_Day#First_observance
Flag Day is celebrated on June 14. This date commemorates the day that the flag of the United States was adopted by resolution of the Second Continental Congress in 1777. It is also known as "Stars and Stripes Day" or "Old Glory Day." The official proclamation of Flag Day was in 1916 by President Woodrow Wilson. In August of 1949, an Act of Congress established the date as National Flag Day.
Parades are often held for this occasion. The largest Flag Day parade is held annually in Troy, New York. It boasts 50,000 spectators. Perhaps the oldest continuing parade is at Fairfield, Washington. It started in 1909 or 1910 and has been held every year since then with the possible exception of 1918.
Drive-In Movies – Remember those outdoor movies? Remember the "buck night?" The cost was a dollar a car, usually on Wednesday nights, back in the 1950s and 1960s. But that was before bucket seats and seatbelts. One could crowd five onto the front seat and six to eight in the back.
The drive-in movie concept was originated in Camden, New Jersey in 1932 by Richard Hollingshead, Jr. He experimented in his backyard using a screen hung between trees and an old 1928 Kodak projector placed on the hood of his car. He opened his drive-in in June of 1933. Drive-ins had a slow and shaky start, but by the late 1930s and early 1940s they had taken hold across the United States.
The 1980s saw a decline in the outdoor movie theater. The large tracts of land that the theater consumed could be used for industrial development or shopping malls. Building developers thought that they had found a better use for the land, economically speaking!
But now there is a return to the outdoor big screen. Inflatable screens can be put up in a short period of time. They are mobile and don't require a large investment of land use. Many of the local parks and recreation use this venue during the summer. There is also a drive-in movie on Hwy 61 just south of Maquoketa. And the UK has the ultimate idea. The organizer has obtained a fleet of convertibles for the patrons to sit in while watching the big screen. There will be "car hops" on roller skates to deliver food and drink.
Tags: Bucket Seats, Camden New Jersey, Eloise, Fairfield Washington, Flag Day, Glory Day, National Flag Day, Observance, Old Glory, Parades, President Nixon, President Woodrow Wilson, Richard Hollingshead, Sayers, Second Continental Congress, Stars And Stripes, Troy New York, Wednesday Nights, Wikipedia, Woodrow Wilson
Trackback URL: https://www.50pluslife.com/2011/06/03/june-dates-and-facts/trackback/