June 3, 2011
PUBLISHER'S CORNER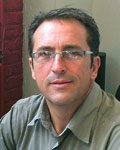 By Dan Adams
I've always been a fan of history's great quotes. Certainly Dale Carnegie has many of them. Wikipedia wrote this about Mr. Carnegie. He was born in 1888 in Maryville, Missouri. Carnegie was a poor farmer's boy, the second son of James William Carnagey. In his teens, though still having to get up at 4 a.m. every day to milk his parents' cows, he managed to obtain an education at the State Teacher's College in Warrensburg. His first job after college was selling correspondence courses to ranchers; then he moved on to selling bacon, soap and lard for Armour & Company. He was successful to the point of making his sales territory of South Omaha, Nebraska, the national leader for the firm.
After saving $500, Dale Carnegie quit sales in 1911 in order to pursue a lifelong dream of becoming a Chautauqua lecturer. He ended up instead attending the American Academy of Dramatic Arts in New York, but found little success as an actor, though it is written that he played the role of Dr. Hartley in a road show of Polly of the Circus.
When the production ended, he returned to New York, unemployed, nearly broke, and living at the YMCA on 125th Street. It was there that he got the idea to teach public speaking, and he persuaded the "Y" manager to allow him to instruct a class in return for 80 percent of the net proceeds. In his first session, he had run out of material; improvising, he suggested that students speak about "something that made them angry," and discovered that the technique made speakers unafraid to address a public audience. From this 1912 debut, the Dale Carnegie Course evolved. Carnegie had tapped into the average American's desire to have more self-confidence, and by 1914, he was earning $500 – the equivalent of nearly $10,000 now – every week.
Perhaps one of Carnegie's most successful marketing moves was to change the spelling of his last name from "Carnagey" to Carnegie, at a time when Andrew Carnegie (unrelated) was a widely revered and recognized name. By 1916, Dale was able to rent Carnegie Hall itself for a lecture to a packed house. His crowning achievement, however, was when Simon & Schuster published How to Win Friends and Influence People. The book was a bestseller from its debut in 1936, in its 17th printing within a few months. By the time of Carnegie's death, the book had sold five million copies in 31 languages, and there had been 450,000 graduates of his Dale Carnegie Institute.
Why all the information on Dale Carnegie you ask? Because I feel his greatest accomplishment was a simple quote he wrote for one of his many speeches. I've used it often when I've made a mistake. Here is the quote…
"There is a certain degree of satisfaction in having the courage to admit one's errors. It not only clears up the air of guilt and defensiveness, but often helps solve the problem created by the error." – Dale Carnegie
So now my admission to an error. It seems that over the past few months, the phone number printed in 50+ Lifestyle magazine was directed to a line which I thought we had forwarded to our personal phones. Come to find out, the phone was not forwarded, and upon discovering this, I found many calls which needed to be addressed and handled. For this I apologize and wish to "clear up the air of guilt and defensiveness."
However, we have also "solved the problem created by the error." Effective a week ago, we now have hired someone to check the voicemail on a regular basis and make sure all issues are dealt with in a timelymanner. So GO AHEAD and call us anytime at (563) 484-4195, we WILL be checking! You can also email us at info@50pluslife.com
Warm Regards from 50+ Lifestyles
Dan Adams can be contacted by calling (563) 505-8821 or at dandadams@gmail.com
Tags: 125th Street, Academy Of Dramatic Arts, American Academy Of Dramatic Arts, Andrew Carnegie, Correspondence Courses, Dale Carnegie, Dale Carnegie Course, First Job, Lifelong Dream, Maryville Missouri, National Leader, Omaha Nebraska, Poor Farmer, Public Audience, Sales Territory, Self Confidence, South Omaha, State Teacher, Successful Marketing, Teacher S College
Trackback URL: https://www.50pluslife.com/2011/06/03/publisher%e2%80%99s-corner-6/trackback/