June 3, 2011
Why I think it's a serious mistake to "wait til next year" to buy your new home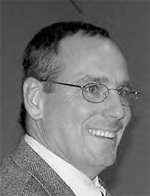 By Dan Dolan
Dan Dolan Homes
During my weekly open house sessions, I make it a point to ask questions of my visitors. I consider this an important opportunity to take the pulse of the market because the comments I get are truly the reflection of what's happening in the marketplace today—now. Often, that information gets reflected in our own plans on how to best fill the needs of our potential buyers.
By way of illustration, a few months ago I reported on the fact that my visitors seemed to be leaning towards smaller and perhaps a bit more elegant homes than were popular for us some 12 to 36 months back. I know all-too-well that the
market is not homogeneous and that different buyers have different needs. And, of course, that's why we offer homes in a wide price range. In our new development at Stone Gate East in East Davenport we offer villas in a range in price from $219,900 upwards to $300,000 or so. Based on my weekend "research," we decided to put up a model home with a wide array of premium features such as granite countertops, cherry cabinets, hardwood flooring, painted trim, geothermal heating/cooling, full finished basement, 3-season room. We also built a "basic" home. In less than two months, we have sold seven homes with several more in discussions. One sale was of a basic home. Recognize that our basic model is a very attractive 2-bedroom, 2-bath, 2-car garage model with a full (unfinished) basement and 1,440 sq. feet of finished space. And that model is nearly identical to six of our recent sales at our previous Davenport development. The market is truly dynamic with current buyer wants edging up on the preference scale.
But, I digress slightly from the topic of this month's column to point out that we have firsthand experience that homes are selling in the Quad Cities and that our buyers are selling their existing homes in the Quad Cities—one during the first week of marketing. Yet the single most frequent comment that I hear at our opens from potential buyers is that, "we are planning to do something next year when the market improves." Now it's certainly possible that for some seniors there's a compelling reason why "next year" is the time or them to act. My opinion? Now is the opportune time to buy and sell, and as one philosopher was heard to say, "it ain't gonna be better next year."
Seniors looking to downsize and/or secure a home where everything's on one floor should give serious thought to selecting their "dream home" this year—this month. With our fivemonth lead time from contract to close, we are now at a late fall delivery for homes under construction.
Issue: "My existing home won't sell" and/or "the economy will be better next year."
My response: With the help of a real estate professional, your house will sell in the current market. And it will sell now better than next year when it will then be one year older with an older roof, heating unit, windows, bath and perhaps kitchen. I believe your home will likely not sell for more next year, but your new home will likely cost more next year. Land and building costs continue to move upwards. Current low mortgage rates are not expected to hold at current levels, so potential buyers of your home next year will face higher mortgage rates. Higher rates tend to reduce the number of qualified buyers for your home.
I continue to believe that the best time to buy a new home was last year, and the second best time is today. To better understand how we see the housing outlook, I invite you to visit with me or one of our Realtor associates at one of our several open house locations in the area—Davenport, Blue Grass, Muscatine or Clinton to get our input on senior housing and the best time to buy. At Stone Gate East in East Davenport, our open house on Saturdays and Sunday is hosted by Don Gibeault. Don can be reached at (563) 650-8007. I can be reached at (563) 570-1460. I urge you to visit with us soon.
Filed Under: Finance, Retirement
Tags: Array, Basement 3, Car Garage, Cherry Cabinets, Dolan, East Davenport, Finished Basement, Finished Space, Granite Countertops, Hardwood Flooring, Heating Cooling, Illustration, Model Home, Open House Sessions, Preference, Quad Cities, Reflection, Sq Feet, Unfinished Basement, Upwards
Trackback URL: https://www.50pluslife.com/2011/06/03/why-i-think-it%e2%80%99s-a-serious-mistake-to-%e2%80%9cwait-til-next-year%e2%80%9d-to-buy-your-new-home/trackback/