June 3, 2011
Will the State Really Take My House? – Your Advocacy Connection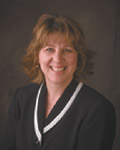 By Julie Arndt
GolderCare Solutions
Offering Comprehensive Care and Financial Advocacy
People entering the long term care system are often overwhelmed with concerns. Unfortunately many of these concerns are not founded on clear accurate information, but rather what they have "heard" from "someone." One of the best ways to put yourself in control during a time when you are most vulnerable is to get the facts and how this information applies to your unique situation. What will happen to your house and income? Will you have enough to be cared for? How will your supplemental needs be provided for once your assets are depleted…things like your clothing, shoes, personal cosmetics, all those things that bring you comfort?
Let's start with the big question…what happens to your house? Medicaid is a public assistance program which considers your assets and your income to determine if you qualify for benefits. If you are married and your spouse still resides in your home, your house should be exempt as a countable asset for purposes of Medicaid. For single persons needing permanent placement, however, the house sometimes is considered an asset. Depending on the state in which you live and whether the placement is anticipated to be permanent or temporary will greatly determine whether you should liquidate the house before applying for Medicaid. The state does not waltz in and take over.
The state will not "take your house" as many believe will happen. We have had instances wherein we wanted to turn the house over to the state, and they refused to take it. If your spouse is not living in the house, the value of the house may be considered an asset, depending on the Medicaid program. In such cases, your house, just like your other assets, are all counted as part of the equation determining Medicaid eligibility.
We don't always know what we don't know. Many are told to "spend down" to $2,000 before applying for Medicaid when in a nursing home. What that means is liquidating everything you have and spending it on your care until you are down to the nubbins. All I can say to this is…every situation is unique and needs to be analyzed by an objective professional who understands the intricacies of the various public assistance options available to you. All too often people "spend down" without proper counsel, only to realize by doing so they negated the option of public benefits. They unknowingly "spent down" incorrectly. For years I worked in an acute care setting and told my patients what the guidelines were and innocently suggested to them when they get down to about $10,000 they should be purchasing their prepaid burial contract and apply for Medicaid when they were down to $2,000. Good enough advice. I know the rules, right? Sure, but what I did not know is what their specific situation was and what their needs would be when they were out of money without means to pay for supplemental needs.
As I've mentioned, the state doesn't "take over" just because you go onto Medicaid. What happens is your income [except for $50 (Iowa), $30 (Illinois), or in some cases, $90] goes to pay for your care, and the state makes up the difference between your income and the total cost of care. That essentially leaves you with under $100 to purchase all your other needs: clothing, candy, favorite coffee, specialized assistive devices (custom wheelchairs or walkers), toiletry items that work best for you…the list goes on and on. I attended a conference last fall and the speaker asked us to consider what would be most essential to our quality of life once we enter long-term care. Personally, for me it would be access to my family (private phone), my own coffee and flavored creamer, a warm bath/shower combo and ability to read (magnified reading machine). If we plan, we can set aside some of your assets so you do not need to go without those items that are important to you at a time when you are most vulnerable.
Everyone's care and financial situation is as unique as their definition of quality of life. Contrary to what you "hear" we can, more often than not, do this type of planning even after you are in a nursing home. The sooner we plan the more options you have…but if faced with the need to consider public assistance, it is essential you have a custom analysis made of your unique situation. One solution does not fit all.
Julie Arndt is a licensed social worker working in the field of geriatrics for over 25 years with expertise in medical case management and community-based services.
Tags: Advocacy, Applying For Medicaid, Arndt, Assets, Clothing Shoes, Comprehensive Care, Cosmetics, House Value, Instances, Long Term Care, Medicaid, Medicaid Eligibility, Medicaid Program, People, Personal, Public Assistance Program, Waltz
Trackback URL: https://www.50pluslife.com/2011/06/03/will-the-state-really-take-my-house-your-advocacy-connection/trackback/