June 3, 2011
You are making the decision to move, NOW WHAT?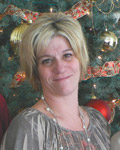 By Nancy Stockwell
Marketing Consultant
Ridgecrest Village
That question and getting the answers to that, and many others, can seem very overwhelming no matter your age or where you are moving. That is where we as Seniors Real Estate Specialists from Ruhl&Ruhl Realtors and the wonderful staff at Ridgecrest Village come together as a team to help you take this next step in your life's journey.
The first questions are usually regarding the sale of your home. Who do I call, how much is it worth, how long will it take to sell, and are there things I need to do before listing it?
You and the team at Ridgecrest have picked an apartment and now hopefully as your chosen realtors we will ask our first questions. What is your target move date? Do you want to move before listing your home or stay in it during the selling process, or maybe somewhere in the middle? There are, no right or wrong answers and they can be flexible and change whenever you want. This process is always about you and your needs and wishes.
Step One: We will visit your home and do a current market analysis. This will help you arrive at a listing price based upon your home's condition, location, style, homes that are comparable to yours that have recently sold and homes that compare to yours presently on the market. With all the information you will be able make an informed decision regarding the listing price.
We may offer suggestions that we feel could enhance your home to help you get top dollar and get it sold faster in today's market. If there are any changes you would like to make, we can draw from from our team of professionals, ones that will help with what you need and when you need it. From packing your boxes and moving, to painters, contractors, landscaping, staging, auctioneers. We have the people to assist you with as much as you want or feel you need. The decisions are always yours to make.
Step Two: We will list your home for sale. We will also discuss with you our marketing plans for your home.
Step Three: When an offer has been received we are there with you to negotiate the offer. It is a process that we will guide you through while answering all your questions.
Step Four: We will be there with you the day of closing and beyond. It is our hope that you will not just consider us your realtors, but friends, and we would love to continue that friendship.
While making the decision to change your lifestyle, you and possibly your family members have been talking with your team at Ridgecrest Village. We will continue to work very closely with them and also with family members to help make the move as stress free as possible. We and your Ridgecrest team members are always just a phone call away.
We are joining forces with Ridgecrest Village on Thursday June 16, at 1 p.m., to offer a FREE seminar – "Steps in Selling Your Home." If you are familiar with Ridgecrest Village, it will be a fun afternoon. If you have not been to Ridgecrest, it will be a perfect time to take a tour and ask questions. Please call Bob Morrison at (563) 388-3431 or Nancy Stockwell at (563) 388-3215 for more information regarding Ridgecrest Village or to schedule a complimentary lunch and private tour.
Pat Johnson – cell (563) 370-2962
Regen Johnson – cell (563) 650-8191
Seniors Real Estate Specialists
Ruhl&Ruhl Realtors
Licensed in IA and IL
Filed Under: Finance
Tags: Apartment, Auctioneers, Boxes, Current Market, Decisions, Estate Specialists, Journey, Landscaping, Marketing Consultant, Moving, Nancy, Painters, People, Ruhl Ruhl Realtors, S Market, Seniors Real Estate, Staging, Stockwell, Target Move, Top Dollar
Trackback URL: https://www.50pluslife.com/2011/06/03/you-are-making-the-decision-to-move-now-what/trackback/