July 5, 2011
Is It Time To Move?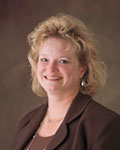 By Beth Maxwell
GolderCare Solutions
Your Advocacy Connection
Offering Comprehensive Care and Financial Advocacy
I think many of us reading 50+ Lifestyles share a common belief that time doesn't want to stand still for any of us. Remember when you were a young child, and it felt as if tomorrow, next week or next year was so far away you'd never be able to experience that tomorrow, next week or next year. For many of us, adult life brings marriage, buying a house, and having babies. The kids grow up and move out. Before you know it, mail is coming to the house from AARP. Where does the time go? If we are lucky, we reach an age where we need to consider whether we should continue to live in the house we have lived in for 30 or 40 years. How do we know when it is time to move elsewhere? Are there signs and indications now might be the right time to move? What kind of housing is available and how do I decide the right place for me to move?
It's interesting how many individuals are able to make the decision to move from their home, and their decision-making process is easy and swift. For others, it is a painstaking process involving anxiety and sleepless nights. There are definitive triggers that can assist a person in making the most know
ledgeable decision on when to move and what type of housing to seek.
The idea of downsizing can be appealing because there won't be as much "house" to clean. There are people who have difficulty keeping up with mowing the lawn and snow removal. Or it could make sense financially to move because of the cost of house repairs. Some individuals may decide to move to senior independent living that can provide a few meals each day and housekeeping. Others may choose independent living that offers lower rent based on income and unreimbursed medical expenses. Home health agency services can be added to assist in allowing individuals the opportunity to stay in independent living.
If you or your loved one requires assistance with activities of daily living, you may wish to explore the option of an assisted or supportive living facility. Just a few of the activities of daily living might include preparing meals, cleaning house, bathing, showering, dressing, and grooming. Additional triggers that might lead you to exploring an assisted living could be the need for medication management and/or help with ambulating, mobility and transfers.
As I've mentioned in this column previously, I had worked for a skilled nursing and rehab facility a few years back. Unfortunately, when nursing facilities are mentioned, most individuals feel fearful and nervous. Nursing facilities have changed dramatically over the years. Oftentimes, a stay in a skilled nursing facility is needed for a short term rehabilitation stay and the goal for the resident is to return home. Other individuals may need to consider a long term stay and the nursing facility becomes their home. What triggers might constitute the need for a long term stay in a nursing home?
At the top of the list would be to evaluate whether the individual is in a safe environment in their home. Is there a chronic illness or has the individual experienced several falls recently? Does the individual have memory issues due to dementia or Alzheimer's disease? Memory issues can trigger many concerns. Is there a chance the individual could leave their home without someone knowing and have an accident or get lost? Could the individual leave the oven or stove on? Is the individual forgetting to eat or not taking medication as prescribed? An individual experiencing these types of triggers would be in a much safer environment in a memory or a
nursing facility.
There are many more triggers that are not mentioned in this article which may precipitate a move from one's house. There are so many different housing options and so many different ways to pay for care that it can be overwhelming and confusing when needing to make such decisions. GolderCare Solutions can help you and your loved one navigate through one's personal journey of care by assessing medical and care needs, how they may affect housing or placement and how to individually best pay for your care.
Beth Maxwell is a marketing and outreach professional who loves her job while currently working for GolderCare Solutions.
Filed Under: Community, Finance
Tags: Aarp, Adult Life, Advocacy, Anxiety, Belief That, Buying A House, Comprehensive Care, Downsizing, Eps, Having Babies, Home Health Agency, Housekeeping, Independent Living, Lifestyles, Mail House, Maxwell, Medical Expenses, Right Time, Sleepless Nights, Snow Removal, Time Doesn
Trackback URL: https://www.50pluslife.com/2011/07/05/is-it-time-to-move/trackback/