July 5, 2011
Why seniors are rushing to take advantage of the "sweet spot" in the current real estate market.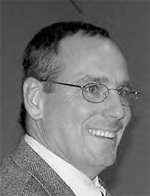 By Dan Dolan
Dan Dolan Homes
We can tell by the level of activity at our weekly open houses in the area that seniors are really sensing the current opportunity in the real estate market and taking advantage of it. We have sold eight homes in eight weeks at our newest development in East Davenport—a company record. We've just begun moving dirt at our new Bettendorf site, and we have three site reservations already. Our Clinton and Iowa City sites are likewise perking. And in talking with other builders and suppliers in the area, I find their experiences are much the same as ours.
Here's what's happening. Aware seniors all know the economic environment will be changing one day soon and not for the better, for a whole series of reasons: rising interest rates, increasing materials costs, and an uptick in land prices. Accordingly, the cost of building that new home to meet the changing needs of the senior lifestyle is simply going to follow suit. I recognize that in some parts of the country, home prices are in decline, but that's not the case in our area, particularly for the all-on-one-floor convenience and comfort of our stepless entry town homes that we feature.
Pressure on building materials will intensify as we begin the major reconstruction needed after the storm-related events in Texas, Oklahoma, Alabama and Missouri, to name just a few areas. For instance, in the past we have seen a $6 sheet of siding go to $18 with insulation, roofing, etc. responding likewise. That impacts a home price dramatically. So far, we can still buy $6 siding, but not for long.
As the major reconstruction programs begin in Japan, we will see further pressure, because all our markets are now international in scope, so supplies flow to the highest price area. Again, plywood, roofing, etc. will all be impacted.
Interest rates are an important construction and mortgage factor, and they will be going up – big time. Builders typically finance the cost of a home during the four to five month construction period. That interest cost is recovered in the purchase price of the home. Higher interest costs add to the price of the home. We've talked previously about the impact of mortgage rates on the sale of existing homes. The lower the rate, the more affordable the home is to the buyer. Economic forecasts indicate that interest rates will be going up. When that happens, everyone will be impacted adversely.
We all recognize that the convergence of favorable prices and low interest rates that we are experiencing now — "the sweet spot" — will erode as costs of all types go up. Accordingly, the time is now to be making that senior housing decision while the factors remain favorable. Remember that senior housing inventories in the area are low at the moment, and that purchase agreements for homes now mean late 2011 delivery. By next spring I really expect to see many of the adverse factors discussed here to be upon us.
For more information including all the facts on the Reverse Mortgage for Purchase visit us at Stone Gate East in East Davenport any Saturday or Sunday from 1 to 4 p.m. Our host, Realtor, Don Gibeault, will be happy to give you all facts you need to make a purchase decision. And I can always be reached at (563) 570-1460.
Filed Under: Finance
Tags: Building Materials, Current Opportunity, Current Real Estate, Decline, Dolan, East Davenport, Economic Environment, Insulation, Iowa City, Open Houses, Plywood, Reconstruction Programs, Related Events, Rising Interest Rates, Roofing, Seniors, Siding, Sweet Spot, Texas Oklahoma, Uptick
Trackback URL: https://www.50pluslife.com/2011/07/05/why-seniors-are-rushing-to-take-advantage-of-the-%e2%80%9csweet-spot%e2%80%9d-in-the-current-real-estate-market/trackback/