July 5, 2011
YOUR SOCIAL SECURITY Rock Island, Illinois Office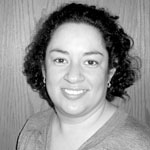 By Christina Vital
Manager
Rock Island Social Security office
SPEND SOME QUALITY TIME ON SOCIAL SECURITY'S WEBSITE
Summertime is here, and for many people that means vacation. Some of the best vacations are the ones that allow you to spend time with family who live far away.
If you're planning to visit your kids and grandkids this summer, why not make the most of your time with them? You may know your way around a computer. But youngsters today who grew up on a computer can teach most of us some new tricks. And they'd probably be thrilled to share some online time with their grandparents. Ask them to pull out their tablet, iPad, or laptop and show you how to find your way around Social Security's website, www.socialsecurity.gov.
Ask them to show you how to use www.socialsecurity.gov to avoid unneeded trips to a Social Security office. Have them show you our library of online publications containing all the information you might want to know on an array of Social Security, retirement, and Medicare subjects. The publications can be found at www.socialsecurity.gov/pubs/index.html. If you're thinking about retirement, for example, you may want to check out When To Start Receiving Retirement Benefits at www.socialsecurity.gov/pubs/10147.html. (Unlike some libraries, there's no due date to remember.)
That was easy! With the young ones helping you, you might as well go ahead and spend another 15 minutes to get the job done. No need to put on your shoes and sunglasses — you can apply online without having to leave your home. Visit www.socialsecurity.gov/applyonline where you can apply for retirement benefits in as little as 15 minutes. Once you click the "submit" button, you're done; in most cases there are no forms to sign or documents to mail in.
Here's a way to get the attention of the young ones: ask them about Facebook and Twitter. Once they've got you on Facebook, you'll have a new way of connecting with them. Did you know Social Security is on Facebook and Twitter too? Just go to www.socialsecurity.gov and click the Facebook and Twitter icons on the main page.
Visiting your kids and grandchildren can be a lot of fun. Make it productive as well by asking the young whiz kid in your family about www.socialsecurity.gov.
EVERY MONTH IS "NATIONAL SOCIAL SECURITY ONLINE" MONTH
Have you ever stopped to appreciate the many celebrations we enjoy in this country? For example, did you know that July is National Baked Beans Month? It's also National Hot Dog Month. If beans and hot dogs are not on your diet, that's okay—it's also National Blueberry Month!
July also happens to be National Ice Cream Month—something almost as American as apple pie. (National Apple Pie Month was in May.)
As you're marking your calendar to keep all of these festivities in mind, we want to make sure you're aware that every month can be National Social Security Online Month!
As you're taking all of these commemorative foods out on a picnic (July is also National Picnic Month), take your laptop or tablet with you so you can visit www.socialsecurity.gov. Whether you want to see what's new at Social Security with our news section, find an answer to a question with our frequently asked questions section, or plan for your retirement with our Retirement Estimator or Benefits Planners, you can do it all easily at our website.
Make www.socialsecurity.gov a part of your recreation (July is National Recreation Month). Visit our History page to learn all about the history and early days of Social Security. Resting on a blanket under a tree is a fun way to spend a picnic, but if that begins to get boring (July is National Anti-Boredom Month), you'll want to tune into some of our fun public service announcements featuring Patty Duke, George Takei, Chubby Checker, and Don Francisco at www.socialsecurity.gov/pressoffice/psa-video.html.
If you're feeling ambitious and ready to retire, you may even decide to apply online for benefits as you're enjoying your baked beans and ice cream. You can apply easily in as little as 15 minutes. Patty Duke and George Takei will tell you all about it in the online videos.
If you go to our home page, you'll find our most popular services listed on the left-hand side of the page. These include getting or replacing a Social Security card, applying for retirement or disability benefits, applying for Medicare, and getting Extra Help with Medicare prescription drug costs. There is so much you can do at Social Security's website, you may find yourself celebrating National Social Security Online Month throughout the year.
Questions and Answers
Question:
When a person who has worked and paid Social Security taxes dies, who is eligible for survivors benefits?
Answer:
Social Security survivors benefits can be paid to:
• Widows or widowers — full benefits at full retirement age, or reduced benefits as early as age 60;
• Disabled widows or widowers — as early as age 50;
• Widows or widowers at any age if they take care of the deceased's child who is under age 16 or disabled and receiving Social Security benefits;
• Unmarried children under 18, or up to age 19 if they are attending high school full time. Under certain circumstances, benefits can be paid to stepchildren, grandchildren, or adopted children;
• Children at any age who were disabled before age 22 and remain disabled; and
• Dependent parents age 62 or older.
Even if you are divorced, you still may qualify for survivors benefits based on the earnings record of a former spouse. For more information, go to www.socialsecurity.gov.
Filed Under: Finance, Retirement
Tags: Applyonline, Due Date, Facebook, Gov Pubs, Grandkids, Grandparents, Illinois Office, Ipad, Quality Time, Retirement Benefits, Rock Island Illinois, Social Security, Social Security Office, Social Security Retirement, Summertime, Time With Family, Website Www, Www Socialsecurity Gov, Young Ones, Youngsters
Trackback URL: https://www.50pluslife.com/2011/07/05/your-social-security-rock-island-illinois-office-3/trackback/