August 3, 2011
"CLASS" is coming… at least for now…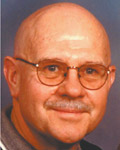 By Richard J. Schillig, CLU, ChFC, LUTCF
Independent Insurance and Financial Advisor
A little-noticed provision of the Affordable Care Act creates a public option for long-term care insurance – the Community Living Assistance Services and Support Plan (CLASS). Under the current law, this will be a national voluntary insurance program available after October 2012 to help pay for services and support for long-term care. The full details of the costs and benefits are not yet available. However, US Health and Human Services Secretary, Kathleen Sebelius, says her department is currently preparing to address details for the rollout of CLASS.
Our understanding, as of this date, is CLASS will be available for most working adults age 18 or older who voluntarily enroll in this new program either directly or through their employers without answering questions about their health. Note, the availability for CLASS is for working persons. And also note, good health is not an eligibility requirement. Fully-retired persons will not be eligible for CLASS. Working either full-time or partial employment is required. Those who enroll, pay the premium and meet the benefit eligibility requirements will receive benefits for long-term care services and supports such as personal assistance, homemaker services, specialized transportation and assistive technology to help address care needs. Pre-existing medical conditions will not disqualify someone from enrolling. Individuals who enroll will be eligible to receive benefits when they meet specific requirements regarding functional limitations.
Critics of the CLASS Act say the program will not be financially sustainable and will help create another long-term drag on the
federal deficit. The administration is acknowledging problems as rules and regulations are being developed. Further, President Obama's deficit commission recommended reform or repeal of the CLASS Act. Final status of CLASS remains to be determined, but as of this date, it is scheduled for rollout October 2012. Full details will be available then.
Whether the law survives in its entirety, is amended or even repealed, it emphasizes the importance of long-term care planning. We have options for long-term care planning. Traditionally the planning option has been with long-term care insurance. Costs and eligibility for long-term care insurance remains an issue. There are other options or "choices" for long-term care planning. Some annuity contracts provide special benefits for long-term care costs. In addition – creative use of annuities with long-term care insurance premium is a very attractive option. Many companies today issue life insurance policies with special long-term care provisions.
CHOICES workshops resume during the month of August. See our ad below. The workshop covers topics such as the long-term care planning issue and many other topics related to your retirement years. We introduce "6 New Ideas" you probably have not heard before. Join us for CHOICES this month.
Richard J. Schillig, CLU, ChFC, LUTCF is an Independent Insurance and Financial Advisor with RJU and Associates, Inc. He can be reached at (563) 332-2200.
Filed Under: Finance, Health & Wellness
Tags: Adults Age, Affordable Care, Benefit Eligibility, Care Act, Clu Chfc, Eligibility Requirement, Federal Deficit, Functional Limitations, Health Note, Homemaker Services, Independent Insurance, Kathleen Sebelius, Living Assistance Services, Long Term Care Insurance, Lutcf, Schillig, Specialized Transportation, Term Care Insurance, Term Care Services, Voluntary Insurance
Trackback URL: https://www.50pluslife.com/2011/08/03/%e2%80%9cclass%e2%80%9d-is-coming%e2%80%a6-at-least-for-now%e2%80%a6/trackback/