August 3, 2011
Volunteerism Enriches Life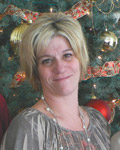 By Nancy Stockwell
Marketing Consultant
Ridgecrest Village
"Never worry about numbers. Help one person at a time, and always start with the person nearest you." – Mother Teresa

"Service to others is the rent you pay for your room here on earth." – Mohammed Ali

"We make a living by what we get, but we make a life by what we give." – Winston Churchill
There is much fuss made about the purpose of life or life's passionate pursuit. What makes us get up each morning and makes us rest with clear conscience at night? What defines us as a person, a community, a nation and a world? What makes each of us at the end of our days smile with satisfaction at a life well lived?
Is money that answer? Well, to a certain extent, I do believe that those who say money can't buy happiness are shopping at the wrong stores. We do need to have money, there is no denying that. However, I believe where we spend our money and our time is a reflection of who we are, our priorities and values. We are all "called" in this life to share our time, talents and treasure for the benefit of others along with ourselves.
Whatever faith or belief system you have will tell you a couple "laws" of life. To whom much is given, much is expected, and what you give to this life is what you'll get from it. If you fashion your life in service to others, life will well serve you. Serving others through volunteerism is one of the easiest ways to help an individual, organization or community. Volunteering is as much of a commitment as you want it to be. There are as many ways to volunteer as there are places to do it. Find a place or passion that you are dedicated to and see how they can use your time, talents or treasure.
For example, maybe you have a hobby you are particularly good at. You make beautiful scrapbooks, or you've trained your dog to do funny tricks, or you enjoy gardening. So you could teach a scrapbooking class at an Independent living senior community, take your dog with you and visit people using home health services, work with an inner city school and lead kids in planting flowers around their school in the school colors to increase school & community pride. Yes, it's just that easy. Maybe you are an accountant or a retired church secretary or nurse. Maybe you are an extremely well organized stay-at-home mom who needs to get away from the kids for a while. Help a charity by serving on a finance committee. Help an organization send out its quarterly newsletter. Help plan a finely orchestrated fundraising event. The work you put in to volunteerism is your choice, so pick something you enjoy. You'll be making a difference and making friends, too. It just might be the rewarding work you've been looking for in life.
Many people find meaning in life through purposeful work and a job well done. A sense of purpose is critical throughout our lives. Everyone looks forward to retirement; a.k.a., permanent vacation. Doing those projects there was never time for, spending more time with the grandkids, finishing the novel that never got read, learning a new hobby. So that was the first year of retirement, now what are you going to do with the next 20?! Volunteerism can fill those days previously spent in the work force. If we lose our sense of purpose, why should we get up in the morning? If we have nothing to get up for, what do we have to live for? Our sense of purpose is key to our quality of life all through our life. It's what keeps us going.
The volunteer Service League was established at Ridgecrest Village for the purpose of supporting and enriching the lives of all the residents. Since its establishment in 1987, the Ridgecrest Village Volunteer Service League has grown to more than 300 volunteers. The role of the volunteer is vital to the caring atmosphere of Ridgecrest Village. Volunteers are residents and community members, such as our Board of Directors. Our board members volunteer their time and skills as local business leaders to oversee our 44 year old senior living campus. Volunteers provide assistance to residents as patient escorts, personal shoppers or reading mail to those with visual impairments. Volunteers also help keep the campus lively by assisting in our Resale Shop, General Store or Arcade Café & Gifts. They truly do make Ridgecrest Village what it is. Each year there is a special Volunteer Banquet to show our appreciation for all that they do. All volunteers are recognized with a special Volunteer of the Year Award going to the person(s) that in some way went above and beyond. This year Don Patridge and Carole Poppy were recognized as Community Volunteers, and Eleanor & Chuck Mooney were recognized as Resident Volunteers. Each volunteer hour worked on campus is logged and accounted for. Last year there were 15,000 volunteer hours worked!
Many on our Administrative team dedicate time to volunteering in our community also. I, myself am involved with the Alzheimer Association's Walk to End Alzheimer's, American Heart Association's Go Red for Women Luncheon, Dress for Success Quad-Cities and a civic board in my hometown. Our Marketing Director is involved with Boy Scouts, Honor Flight of the Quad Cities, professional, civic and church organizations. Our Executive Director is a member of the North Scott Rotary Club, the state professional trade association for non-profit senior housing and was active as a coach and Chairman of the Bettendorf Pony League program. Our Health Services Administrator is a Board member of Kids Business in DeWitt, works with the Partners Investing in Nursing Grant and has participated in Big Brothers/Big Sisters.
We know that volunteering isn't about the "title," it's about the cause and providing service to others when & where needed. At Ridgecrest Village, we provide our residents with volunteer opportunities to maintain their sense of purpose throughout their lives. Isn't it nice to know that Ridgecrest Village is operated by a volunteer Board of Directors and an Administrative staff that cares for their home communities as much as the Ridgecrest community. There IS much fuss made about the purpose of life and the meaning of a life well lived. At Ridgecrest Village, we have found volunteering can be a great way to make this happen!
Filed Under: Community, Personal Growth
Tags: Belief System, Clear Conscience, Extent, Happiness, Marketing Consultant, Mohammed Ali, Mother Teresa, Nancy, Passion, Passionate Pursuit, Priorities, Purpose Of Life, Reflection, Satisfaction, Scrapbooks, Smile, Stockwell, Talents, Volunteerism, Winston Churchill
Trackback URL: https://www.50pluslife.com/2011/08/03/volunteerism-enriches-life/trackback/