August 3, 2011
What Disney Princesses Tell Our Children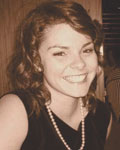 By Abby Boardman
Olivet Nazarene University Student Intern
Child Abuse Council
When I was babysitting a five year old girl, we were watching her favorite movie, The Little Mermaid. Part way through the movie she turned to me and said she wished she was skinny and pretty like Ariel, the main mermaid character. I was bewildered that a girl of maybe 40 pounds is already concerned about being overweight. After this experience, I began to look at what other perceptions the media and corporations were pushing onto our culture. A well-known example is the phenomenon, Barbie, who has been supplying little girls with joy as a life- like, three dimensional doll. But Barbie Dolls have also supplied girls with a particular standard of beauty, style, and success. Culturally, we look at media to provide us with images of what to purchase, sell, attract, and especially look like. The Springer Science and Business Media journal published a 2008 study showing that 53 percent of adolescent girls and 28 percent of adolescent boys have dissatisfaction with their bodies due to perceived pressure from the media. According to Health Education Research in 2008, we are exposed to roughly 3,000 advertisements daily with an average of 10 seconds each, and including radio and brief exposure to billboards, we consume 8.33 hours of advertisements in a 16-hour waking day.
With this much exposure, what are we taking away from our media? Media is a cultural norm indicator. In a 1999 Journal of Social Issues, 83 percent of teenage girls reported spending a mean of 4.3 hours a week reading magazines for pleasure or school. Seventy percent of those girls who read the magazines on a regular basis stated that they are an important source for beauty and fitness information. In a 2007 Youth Journal article, it discusses how many adolescents, particularly female, often turn to the media, such as magazines, to show the "desirability and undesirability of certain attributes." The adolescents then use the information to make their outward appearance more physically attractive to society's standards.
Considering that many media images are digitally enhanced and present unattainable ideals, what expectations are media channels setting up for our children, or even ourselves? Also from the 1999 Journal of Social Issues, in one study the ideal teenage girl was described as being 5'7", 100 pounds and a size five, with long blonde hair and blue eyes, clearly in the anorexic range. Interesting to note that the popular Barbie doll given to many young girls, if in the life-size proportions, would be about the same as this ideal the girls in the study possessed.
More importantly, how can we protect ourselves and our children from the dangers media can pose to our self esteem and self image? First, be physically aware of what advertising is trying to accomplish and be accepting of who you are. Next you can fast forward through ads or mute them, block programs your children should not see and educate them on confidence and body image. Or take this example from an article by the television program PBS, where two men wrote Campbell's Soup Company and convinced them to take an ad off the air that targeted young girls with the idea of dieting by eating Campbell's soup, which was said to be low in trans fat. Further, in the article it states that we should also recognize those companies who are doing well and encourage them to continue having healthy advertising. Not only should we view media with a critical eye but also take action to stopping harmful media by making our voices and opinions heard.
For more information about the Child Abuse Council's prevention and education programs, you can visit us at www.chilabuseqc.org.
Filed Under: Family, Health & Wellness
Tags: Abby, Adolescent Boys, Adolescent Girls, Adolescents, Barbie Dolls, Billboards, Business Media, Child Abuse Council, Dissatisfaction, Health Education Research, Journal Article, Journal Of Social Issues, Little Girls, Little Mermaid, Old Girl, Olivet Nazarene University, Springer Science, Student Intern, Teenage Girls, Those Girls
Trackback URL: https://www.50pluslife.com/2011/08/03/what-disney-princesses-tell-our-children/trackback/