August 3, 2011
Your Advocacy Connection – Offering Comprehensive Care and Financial Advocacy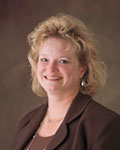 By Beth Maxwell
GolderCare Solutions
What does GolderCare Solutions do? – Part 1
GolderCare Solutions will soon be celebrating its third year of business in the QC area. Many of you know the business is family-owned and operated by local Elder Law Attorney Jamie Long. You may have attended a seminar or seen the GolderCare table at a Senior Expo or health fair. Or you may be a member of CASI where GolderCare Solutions sponsors a monthly luncheon called Talk of the Town. But if someone asked you what services GolderCare Solutions provides – you don't think you'd be able to answer the question.
Each month the lead-in title to our article states: "Your Advocacy Connection: Offering Comprehensive Care and Financial Advocacy." This month let's focus on some of the services GolderCare can provide for you and/or for your loved one. We offer classic care coordination and advocacy; as well as comprehensive care coordination which includes financial advocacy in addition to medical and care advocacy.
Classic care coordination and advocacy concentrates on looking at an individual's medical and care needs and helping families or the care manager determine the appropriate care for the individual and the services which are most suitable for meeting the individual's medical and care needs.
We also offer comprehensive care coordination. GolderCare can provide solutions to its clients by assessing their medical and care needs, how housing might be impacted, and the financial and legal aspects of one's care journey. Many times, medical and care needs lead to a change in one's housing, whether that means they can live at home with help from a home health agency, or move to independent apartment living, assisted living, memory care or nursing home care. These decisions impact placement and financial and legal aspects when making such a move. GolderCare Solutions can help you or your loved one find the most appropriate living situation that will meet your medical and care needs and craft the most cost-effective solution to pay for care. We consider all the factors of your situation in order to provide optimal solutions.
Some agencies or other providers may offer portions – but not all – of this spectrum of services. What else makes GolderCare Solutions different?
We work as a team at GolderCare Solutions. The team has expertise in social work, nursing, financial, legal and public benefits such as Medicaid and Veterans Aid and Attendance. We stay continually educated in our fields. We work to stay current in our knowledge of other businesses and services which benefit seniors and the disabled. GolderCare is independent and not funded by any agency with its own agenda. This helps us provide the very best solutions and allows GolderCare to fully advocate for our clients.
GolderCare Solutions will focus on what is best for our clients. Our focus is to provide the best solution for our client. It is true most people want to stay in their home as long as possible. And, if it is appropriate and safe for the individual to do so, that could be our recommendation. In addition, it is not our focus to recommend assisted living care or nursing home care unless it is in the best interest of our client. This allows GolderCare to review all of the options available to their clients and determine the most appropriate solution for that individual.
The services we at GolderCare Solutions provide for our clients help save lives, preserve quality of life and save money. In the next several issues of 50+ Lifestyles, we will explore detailed examples of how care coordination and advocacy services can help you and your loved ones.
Beth Maxwell is a marketing and outreach professional who loves her job while currently working for GolderCare Solutions.
Filed Under: Finance
Tags: Advocacy, Appropriate Care, Assisted Living, Care Coordination, Comprehensive Care, Concentrates, Decisions, Elder Law Attorney, Expo, Home Health Agency, Independent Apartment, Journey, Lead, Legal Aspects, Living Memory, Luncheon, Maxwell, Memory Care, Nursing Home Care, Qc Area
Trackback URL: https://www.50pluslife.com/2011/08/03/your-advocacy-connection-offering-comprehensive-care-and-financial-advocacy-2/trackback/