September 2, 2011
GET THE FACTS! About Fixed Annuities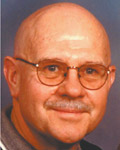 By Richard J. Schillig, CLU, ChFC, LUTCF
Independent Insurance and Financial Advisor
Why do people buy fixed annuities? What makes fixed and fixed indexed annuities so popular? They offer a unique and attractive blend of safety, growth potential, tax advantages, lifetime income, liquidity and estate advantages.
The top priority for most people when they are saving their money, without question is safety. No one puts money in a place where they expect to lose it. They put their money in a place where they expect to get it back one day, hopefully with some nice growth. The great thing about fixed annuities is that they uniquely offer three levels of protection.
1: By contract, a fixed annuity guarantees your principal is protected, and that you can receive it back again as long as you avoid any penalties for early withdraw.
2: Even if your insurance company fails, the value of your annuity (up to $100,000) is guaranteed by your state insurance guaranty fund.
3: If you have a problem with the insurance company that issued your annuity, and you wish to get a regulator involved, no matter where that insurance company is located, the regulator is located in your state.
With these three levels of protection, fixed and fixed index annuities offer excellent safety. In addition other benefits include:
Growth potential – Many fixed annuity carriers offer very competitive rates of interest. Fixed index annuity carriers provide potential for growth based on the performance of a market index.
Tax advantages – Both Non-qualified and qualified fixed and fixed index annuities offer terrific tax advantages. These benefits are unique in the financial products industry. Federal and state income tax deferrals exist, as well as additional social security tax benefits are often attractive features.
Lifetime income – Annuities typically offer a variety of income options that may guarantee income for lifetime. Recent trends for income is to provide income for a term certain period, not for lifetime. Split annuities often maintain highest yield on income while guaranteeing principal.
Liquidity options – Most annuities provide penalty free access for a portion of principal during emergency situations, such as illness and/or death in addition to annual free withdrawals.
Estate advantages – At some point during our lives, people become motivated to consider what will happen to their money after our death. An estate advantage offered by annuities is speed.
An annuity is a contract that avoids probate and settlement costs as long as beneficiary information is current.
Overall, the annuity is a financial product offered by a life insurance company with many advantages over other products. Annuities are intended to be longer-term financial products. Fixed and/or fixed index annuities offer terrific guarantees, as well as all the other advantages mentioned here. We encourage readers to investigate the annuities to determine appropriateness for your individual situation.
Richard J. Schillig, CLU, ChFC, LUTCF is an Independent Insurance and Financial Advisor with RJU and Associates, Inc. He can be reached at (563) 332-2200.
Filed Under: Finance
Tags: Attractive Features, Clu Chfc, Fixed Annuities, Fixed Annuity, Guaranty Fund, Income Annuities, Income Options, Independent Insurance, Index Annuities, Index Annuity, Indexed Annuities, Insurance Company, Lifetime Income, Liquidity, Market Index, Schillig, Social Security Tax, State Income Tax, State Insurance, Top Priority
Trackback URL: https://www.50pluslife.com/2011/09/02/get-the-facts-about-fixed-annuities/trackback/