September 2, 2011
On the Go With Joe Hutter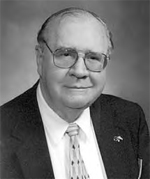 Seniors And Law
Enforcement Together (SALT)
By Joe Hutter
August was hot, but on Senior Day at the Mississippi Valley Fair, it cooled off. Plus 60 Club, R.S.V.P., S.A.L.T, Generations, and other groups that help seniors were there. It was great to see many of you and hear how you enjoy reading 50+ Magazine.
The Retired and Senior Volunteer Program is still looking for volunteers. There have been some changes due to the
budget changes, but volunteers are needed now more than ever. Working with children in the schools and on Seniors with Alzheimer's, they need you. If you are 55 years of age or older, they need you. Many volunteers are needed helping emergency responders. Volunteers are needed at C.A.S.I. to sing or play in their band. There are over 100 different places to volunteer. You can do your schedule. If you have 12 hours a year or a month, organizations can use your help. You will meet new friends or volunteer with your old friends. If you live in Iowa or Illinois, you are needed!! For more information, call (309) 793-4225. Talk to Dave or Linda for an application and/or if you have any questions.
September 15, at the Bettendorf Waterfront Convention Center, will be Senior Day starting at 9 a.m. It is free, and there are many fun activities and seminars on items of interest to seniors.
There has been a lot of flooding throughout Iowa, and many people have cars have been damaged from water. Heavy rain can also cause flooding, so the Attorney General's Office is putting out a warning this month on buying used cars. If you are going to buy a used car, know where it came from and its history. The old saying "Let the buyer beware" is as true today as it was in the past.
Operation Medicine Cabinet offers free, safe disposal of old medications, exchange mercury thermometers for a digital thermometer, drop-off compact fluorescent light (CFL) bulbs and mercury thermostats, pick up and drop off sharps containers, and have data-sensitive documents shredded free of charge during Operation Medicine Cabinet, September 22-24, 2011. Operation Medicine Cabinet will be held in Eldridge, Bettendorf and Davenport from 9 a.m. to 1 p.m. at the following locations:
• Thursday, September 22: Medic EMS Facility, LeClaire Road & Highway 61, Eldridge
• Friday, September 23: Bettendorf Fire Station, Middle Road & Crow Creek Road, Bettendorf
• Saturday, September 24: Scott Area Recycling Center, 5640 Carey Avenue, Davenport
More information will be in the newspapers, or you can go to www.wastecom.com.
C.A.S.I. now has a bulletin board with Information to help seniors. The Scott County Sheriff's Office will be putting up information about programs and other information to help seniors. The Davenport and Bettendorf Police Departments will also have information for their cities. All departments are available for programs.
You are invited to our Senior and Law Enforcement Together meeting at C.A.S.I. in Davenport. They start at 9:30 a.m. and Law Enforcement Officers are available. If you have any questions, call Pam at the Scott County Sheriff's Office at (563) 326-8217.
Take care.
Filed Under: Health & Wellness, News, Retirement
Tags: Budget Changes, Bulbs, Buying Used Cars, Compact Fluorescent Light, Different Places, Digital Thermometer, Emergency Responders, Fun Activities, Heavy Rain, Hutter, Medicine Cabinet, Mercury Thermometers, Mississippi Valley Fair, New Friends, Old Friends, Sensitive Documents, Sharps Containers, Thermostats, Volunteer Program, Working With Children
Trackback URL: https://www.50pluslife.com/2011/09/02/on-the-go-with-joe-hutter-23/trackback/