September 2, 2011
Remembering 9/11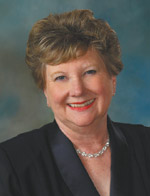 By Dee Deuth, CSA
Weerts Funeral Home
As we pause and reflect upon Patriot Day this year, we do so on the 10th anniversary of that awful day that forever altered American – indeed, world – history. In 2008, I took my family to New York to "pay our respects," if you will, at Ground Zero. Following is the article I wrote during that trip, which was first published in the September, 2008 issue of 50+ Lifestyles.
While many things have changed since 9/11, some of which dates the content of this original article, one thing has remained unchanged for me:
I still Remember Well.
Lady Liberty stood tall across the harbor as we boarded the ferry on a beautiful summer morning in Lower Manhattan. Other visitors – seemingly from every corner of the globe – were aboard, joining us to pay our respects, if you will, to this icon that universally defines freedom, opportunity, and yes, liberty around the world.
Approaching Liberty Island by ferry, I couldn't help but wonder how so many of our ancestors must have felt, watching this awesome statue – and all she represents – come into view as they arrived at this land of the free. Graceful and poignant, she towered over the small island, her polished torch gleaming in the morning sun. It was an honor to be in her presence.
Turning back to face the city, enjoying the panoramic smorgasbord of water, bridges, boats and skyscrapers, my heart was bursting with patriotism and American pride. Families posed beneath the behemoth statue. Strangers willingly handed over expensive cameras to perfect strangers and asked them to take their photo. Discriminations were set aside; different nations and cultures were momentarily united in a spirit of humanity, not separated by ethnicity, culture or race.
Scanning the city landscape once again, my gaze took unexpected pause as a lump formed in my throat: the still-obvious gap in the Lower Manhattan skyline directly across the harbor jarringly outlined the place where the former twin towers had once stood.
And for the first time since 9/11, a remarkable irony occurred to me.
For here, where several generations had once set out to begin anew with a dream of progress, growth, faith and freedom – another generation, in another time, another place and in a very different world – carried out a cruelly masterminded plot of tyranny, malice, destruction and death. Several yards distant, Old Glory flapped in the breeze – a stirring juxtaposition of perhaps the two most poignant icons of American freedom. Silently, I prayed.
The ferry returned us to Manhattan. After walking a few short blocks, we were face to face with the site of the most destructive act of terrorism in world history. Where the twin towers had once graced the skyline of the nation's Financial District, a cavernous construction site, still several stories below street level, now exists. The site, abuzz with cranes, heavy equipment and construction workers, will be home to the new World Trade Center – and a 9/11 memorial – slated to open sometime in 2012.
Surrounding this now sacred site of American soil, adjacent buildings stand tall against the skyline, boldly declaring the resiliency of New Yorkers… no, of Americans. The construction site, so large it appears as but a sandbox filled with Tonka trucks, is peppered with nearby buildings in various stages of reconstruction, alongside other structures that – somehow – miraculously survived the massive impact of the jets, the thunderous collapse of the towers and the blazing inferno that ensued for days.
Nearby, St. Vincent's Hospital was a stirring reminder of the first NYC triage center following the 9/11 attacks. Across the street, a chain-link fence, adorned with ceramic tiles hand-painted by children, proclaims a unique memorial to all 9/11 victims.
Innumerable cars, buses, taxi cabs and pedestrians wove a complex tapestry of motion nearby, boldly declaring American determination: determination to overcome, determination to rise above, determination to rebuild.
And then, returning my focus to the construction site, I saw it – an American flag –standing proudly toward the northern edge of the site, a constant reminder to the countless workers who, for nearly seven years, have come to this place daily to rebuild this centerpiece of international trade… and American pride.
The Twin Towers. The Pentagon. Flight 93 in Pennsylvania. Two thousand nine hundred ninety eight people lost their lives that day. Perhaps we were all New Yorkers that day in 2001.
Perhaps we still are.
Let us remember those whose lives were lost. Let us remember their families. Let us remember well.
And let us never forget.
Filed Under: Featured, History, Personal Growth
Tags: 10th Anniversary, American Pride, Article One, Awful Day, Beautiful Summer, Behemoth, City Landscape, Discriminations, Lady Liberty, Liberty Island, Lower Manhattan, Manhattan Skyline, Morning Sun, Patriot Day, Perfect Strangers, Remembering 9 11, Skyscrapers, Smorgasbord, Water Bridges, Weerts Funeral Home
Trackback URL: https://www.50pluslife.com/2011/09/02/remembering-911/trackback/