September 2, 2011
Seniors who lock-in their next-stage housing reduce costs and help preserve their wealth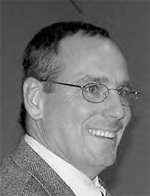 By Dan Dolan
Dan Dolan Homes
Talk about a rollercoaster ride! When last we visited in this space, congress and the president were negotiating a debt ceiling; the U.S. enjoyed a AAA credit rating, and gold was selling at about $1,608 per ounce. In just that intervening month, we have established a new higher debt ceiling; our national debt continues to grow daily; S&P has downgraded our national credit rating; the stock market has gyrated through historic daily ups and downs, and as I write this gold is up 11 percent to $1,790 per ounce. Where will it all end up?
We do know some things for sure. Given the present economic uncertainty, more and more holders of stocks, 401-Ks and IRA accounts are looking to preserve their wealth—seniors included. I might say "seniors especially" because in many cases, that "wealth" forms the basis for their current lifestyle and encompasses any financial bequests to their children upon passing. One way to preserve wealth that we are seeing is in the flight to dividend-paying large-cap stocks such as Kraft or Coca-Cola or Eli Lilly, for instance. I submit that another way for seniors to preserve their wealth is to lock into their long-term housing needs today. This week. This month. Waiting until next year or later runs a very high risk of raising the cost of their chosen next-stage housing needs. The national consensus is that today's new home will cost more to build and more to finance next year, while the prices of existing homes are likely to remain largely within current ranges. This suggests that the gap between the cost of that new home and the proceeds from the existing home sale will continue to widen next year and beyond, thereby cutting into household wealth needlessly.
On a recent trip to Washington D.C., I had occasion to meet with representatives of the National Association of Home Builders (NAHB) and with staffers of the Senate Finance Committee. The data presented in those sessions was very compelling and indicated that housing is in a current "bubble" of quite dramatic proportions, with major implications for the future cost of new homes. For instance, it is estimated that our population needs some 1.5 million new homes annually to meet changing population dynamics. Since 2007, the wide-ranging economic turmoil has limited annual new home construction to about one-third of that—some 500,000 new homes built per year. Whatever assumptions we project about the future annual rate of new home construction, the deficit in new homes built in recent years has created a pent-up need that will put pressure on prices in months to come. As commodities, building products compete in a worldwide market, so events such as the rebuilding in Japan after the tsunami, reconstruction in the US after southern storms and midwestern floods will unequivocally raise building products costs. By way of illustration, the $6 sheet of plywood I buy today has sold for as much as $18 in previous heavy reconstruction periods. I fully expect we will see similar price pressures in the not-too-distant future. Regrettably, these material and labor cost increases all impact home prices.
Locally, selling an existing home need not be an impediment to the purchase of a new home. Competitively priced existing homes are selling in our Quad-Cities market, so now can be a very good time to list yours for sale. For instance, my colleague, local Realtor Don Gibeault, had occasion to list the existing homes of two of our new home buyers in Stone Gate East. Admittedly, both homes were well maintained and market priced. One sold within two weeks of being listed. The other sold within two days of being listed. There are buyers out there, because the Quad- Cities is a dynamic market with transferees and incoming new employees needing homes and local homeowners seeking to transition to larger or smaller homes as their changing family needs dictate.
We also see the Reverse Mortgage for Purchase as another effective mechanism for seniors to preserve their capital. In fact, we may be the largest advertiser of this financing tool in the Quad-Cities—more aggressive even—than most local banks. Here's why. The Reverse Mortgage for Purchase allows seniors to buy a new Dan Dolan home with a portion of the proceeds from the sale of their existing home. They save or invest the balance of the unused proceeds and have no need to draw from existing 401Ks, retirement plans or to commit to monthly mortgage payments associated with traditional mortgage products. And they make no further mortgage payments ever. They live in the home "forever," and the loan balance is liquidated by their estate when the home is sold. The estate's liability never exceeds the sale proceeds of the home. We think there are further benefits as well to the Reverse Mortgage for Purchase, and our Realtor hosts at any of our weekend open houses would be happy to explain those advantages in greater detail.
In summary, I believe the reasons are compelling for seniors to lock into their next-stage housing needs now, in order to put in place a major element of their wealth preservation program. Action "later" will simply draw down financial resources that can be used today to provide incremental income while limiting outgoing expenses. Let us work with you to demonstrate what we mean.
Filed Under: Finance
Tags: Aaa Credit, Bequests, Cap Stocks, Debt Ceiling, Dolan, Economic Uncertainty, Eli Lilly, Existing Home, High Risk, Household Wealth, Ira Accounts, Nahb, National Association Of Home Builders, National Consensus, National Debt, Rollercoaster Ride, Senate Finance Committee, Space Congress, Staffers, Ups And Downs
Trackback URL: https://www.50pluslife.com/2011/09/02/seniors-who-lock-in-their-next-stage-housing-reduce-costs-and-help-preserve-their-wealth/trackback/