September 2, 2011
What's New in Hearing Aids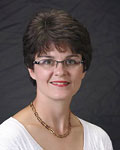 By Dr. Molly Parker
Audiologist
Parker Audiology, PC
Are You Connected?
This past year, hearing instruments have turned into entire sound systems, wireless cell phone listening systems as well as hearing devices for communicating with family and friends. The innovation has become quite simple to use and very integrated with television, radio, home phone and cell phone use. There are even microphones that can be given to family members to take away background noise in restaurants and family dinners.
Oticon makes a wonderful relay between hearing aids and other devices. The Streamer is small and integrates almost seamlessly with most audio-technologies. They also offer an Amigo which presents clarity and connectivity for those who need a little more power. The Amigo may be a little more expensive, but it is durable and worth every penny.
Hearing aid Rechargeable Batteries?
Rechargeable batteries seem to be a great idea for hearing aids, especially for those with poor hand coordination or poor vision. I have seen many battery systems come and go through the years with much frustration. The batteries often need to be replaced once or twice a year at a cost similar or sometimes greater than the over-the-counter hearing aid batteries. If the battery fails, troubleshooting of the hearing aids becomes far more difficult—is it the battery, battery recharger or hearing aid that is failing, or is it the patient's handling of the entire system?
I have found the first system that I've been impressed with: Hansaton (Pronounced HANS-za-tone). They have a truly rechargeable fully encased battery system that is good for five years, guaranteed. They have had virtually no failures due to the battery or system itself. As with any hearing aid, wax is always an issue, and good maintenance is necessary for
optimal functioning
October News:
There will be some new products available in October. Please call our office at (563) 326-5441 to see if you are being left behind by technology.
Filed Under: Health & Wellness, News
Tags: Audiologist, Audiology, Background Noise, Battery Recharger, Battery System, Battery Systems, Entire System, Family Dinners, Hand Coordination, Hearing Aid Batteries, Hearing Aids, Hearing Devices, Hearing Instruments, Listening Systems, Molly Parker, October News, Poor Vision, Rechargeable Batteries, Streamer, Television Radio
Trackback URL: https://www.50pluslife.com/2011/09/02/what%e2%80%99s-new-in-hearing-aids/trackback/