September 2, 2011
Your Advocacy Connection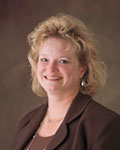 Your Advocacy Connection
Offering Comprehensive Care and Financial Advocacy
By Beth Maxwell
GolderCare Solutions
What does GolderCare Solutions do? – Part 2
Last month we discussed the services and solutions GolderCare provides for its clients. GolderCare Solutions provides long term care solutions. This month, we'd like to share an example of how GolderCare's classic care coordination can benefit individuals and their families. As a reminder, classic care coordination and advocacy concentrates on looking at an individual's medical and care needs and helping their family members or the care manager determine the appropriate care for the individual and the services which are most suitable for meeting the individual's needs.
John is an 83 year old senior who has been living at home independently. He knows he's slowing down but is a bit resistant to about allowing anyone to help him. John has a daughter named Ann who lives relatively close by. Ann tries to stop by her father's home at least a few times a week to check in on her dad.
One afternoon, Ann stopped by her dad's house and found him to be in a state of confusion. She had never seen him behave this way before. Ann decided she needed to take John to the emergency room where they ran some tests. They were specifically trying to rule out whether John may have had a stroke. The tests were negative, so John was sent home. Ann was instructed to follow up with John's family doctor. Ann made the appointment with the family physician the following week. Just two days after the visit to the emergency room, her dad became even more confused and quite lethargic. One of Ann's co-workers suggested she call GolderCare Solutions, and Ann decided to take that next step.
Ann phoned GolderCare and gave an overview of her dad's situation to one of the care coordinators. Together, they determined John was in a crisis situation, and Ann should meet with GolderCare in the next day or two. At the GolderCare consultation, Ann was asked to give more details regarding John's sudden onset of confusion. Ann told how her dad's appetite had dropped considerably, and she felt he just was not getting any better. She was planning to wait for dad to see his doctor early the next week, as she'd been told they were given the earliest appointment available. The care coordinator recommended Ann seek a medical assessment promptly for John. Ann and the care coordinator discussed the importance of not waiting, and the options available to pursue. As part of the care coordination service, the care coordinator called John's family physician to share and inform him of her observations. The care coordinator communicated the tests given and results from John's last emergency room visit. She also informed him that John had not been eating, he had been taking in very few fluids and he was very lethargic and sleeping much more than usual. Based on the conversation with the care coordinator, the family doctor's office was able to schedule a more immediate appointment for John to re-assess his situation.
John's family physician ran a few more tests, and John was diagnosed with pneumonia. He was admitted to the hospital and put on antibiotics and fluids. In just a few days, he was moving slowly but back to his alert self. It became clear John was not sick enough to remain in the hospital, but he needed to be stronger before he could return to his former level of independence.
The care coordinator made specific recommendations for post hospital care based on John's needs and preferences and her knowledge of all the resources available. She was able to provide Ann with referrals to agencies she knew to be best suited to meet John's needs. The care coordinator explained and coached Ann through the screening process of agencies and paperwork. This helped Ann save both time and money. The care coordinator assessed the post hospital care and made recommendations as needed. When John returned home with the needed services in place, the care coordinator was able to make less frequent visits to assess and monitor John but because of John's ongoing relationship with GolderCare, the care coordinator was able to provide solutions to Ann and John, which saved money in the long run.
GolderCare Solutions advocated for John to see his healthcare provider sooner, rather than later, his physician diagnosed him with pneumonia and he was placed on medications to get him on the road to recovery a week earlier than originally planned. After John's health scare, the care coordinator monitored John's medical and care needs from time to time and occasionally noticed small changes occurring with John. She was able to make appropriate recommendations to Ann to assist in keeping John living as independently as possible, but receiving the help and care necessary to maintain his health and safety. GolderCare Solutions helped Ann and her dad by providing solutions for John's long term care problems.
Beth Maxwell is a marketing and outreach professional who loves her job while currently working for GolderCare Solutions.
Filed Under: Finance
Tags: Advocacy, Appointment, Appropriate Care, Care Coordination, Care Solutions, Co Workers, Comprehensive Care, Concentrates, Crisis Situation, Dad, Doctor Ann, Emergency Room, Family Doctor, Family Members, Family Physician, Living At Home, Maxwell, Reminder, State Of Confusion, Stroke
Trackback URL: https://www.50pluslife.com/2011/09/02/your-advocacy-connection-3/trackback/