October 5, 2011
October Dates and Facts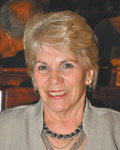 By Eloise Graham
As a former Cub Scout den leader, kindergarten teacher's aide, and elementary Sunday School teacher, I am well aware that October is known for Fire Safety & Prevention. But I didn't know the history as to why it was observed in October. Now I know and will share with you!
Fire Prevention Week was established to commemorate the Great Chicago Fire, the tragic 1871 conflagration that killed more than 250 people, left 100,000 homeless, destroyed more than 17,400 structures and burned more than 2,000 acres. The fire began on October 8, but continued into and did most of its damage on October 9, 1871.
While the Great Chicago Fire was the best-known blaze to start during this fiery two-day stretch, it definitely was not the biggest. That distinction goes to the Peshtigo Fire, the most devastating forest fire in American history. This fire, which also occurred on October 8th, 1871, roared through Northeast Wisconsin, burning down 16 towns, killing 1,152 people, and scorching 1.2 million acres before it ended.
Those who survived the Chicago and Peshtigo fires never forgot what they'd been through; both blazes produced countless tales of bravery and heroism. But the fires also changed the way that firefighters and public officials thought about fire safety. On the 40th anniversary of the Great Chicago Fire, the Fire Marshals Association of North America, decided that the anniversary of the Great Chicago Fire should be observed not with festivities, but in a way that would keep the public informed about the importance of fire prevention.
In 1920, President Woodrow Wilson issued the first National Fire Prevention Day proclamation, and since 1922, Fire Prevention Week has been observed on the Sunday through Saturday period in which October 9 falls. According to the National Archives and Records Administration's Library Information Center, Fire Prevention Week is the longest running public health and safety observance on record. The President of the United States has signed a proclamation proclaiming a national observance during that week every year since 1925.
Some of the Fire Prevention Week themes over the years
1931
Do Your Part to Prevent Fire
1932 & 1933
Your Life. Your Property
1937
Help Prevent Fires
1939
Was Somebody Careless?
1940
Keep Fire In Its Place
1946
FIRE is the Silent Partner of Inflation
1947
YOU caused 1,700,000 Fires last Year!
1953
Fire Feeds on Careless Deeds
1977
Where There's Smoke, There Should Be a Smoke Alarm
1992
Test Your Detector – It's Sound Advice!
2010
Smoke Alarms: A Sound You Can Live With
2011
It's Fire Prevention Week! Protect Your Family From Fire!
Filed Under: History
Tags: 40th Anniversary, Center Fire, Chicago Fire, Conflagration, Countless Tales, Cub Scout Den, Den Leader, Fire Marshals, Fire Prevention Week, Great Chicago Fire, Kindergarten Teacher, Library Information Center, National Archives And Records Administration, National Fire Prevention, Northeast Wisconsin, Peshtigo Fire, President Woodrow Wilson, Public Health And Safety, S Library, Safety Prevention
Trackback URL: https://www.50pluslife.com/2011/10/05/october-dates-and-facts/trackback/