October 5, 2011
PUBLISHER'S CORNER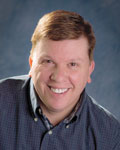 By Mike Mickle
Welcome to October everyone! It's a beautiful time of the year in the QCA, the days are sunny and crisp, the leaves begin to change colors and the humidity wanes.
In our house, it's also cause for celebration. Our youngest son Matt has a birthday this month. As I write this article, he still has not decided where to have his party. He has decided he wants to invite approximately 97 of his closest friends. I can promise you this, if he decides to have the party at our house, I'm escaping out the back door when no one is looking.
We just wrapped up another big birthday in our family. Karen's grandma turned 101! She's a special lady, who has had a profound impact on the lives of many, including yours truly. Her tiny frame and soft demeanor would have you believe she is a timid woman. Nothing could be farther from the truth. She's five feet and 90 pounds of spit-fire! Grandma Killey has more spunk than most people my age. Graduating college, in her generation helped her to forge a new path. She was the first in her family to do so. Living on a farm her entire life helped her learn the value and satisfaction that accompanies hard work. Raising three successful sons and being an active part in the lives of her eight grandchildren helped her realize the greatest gift of all… is family. To this day, her eyes sparkle when one of her grandchildren or great-grandchildren walk into the room. As we gathered for Grandma's birthday, it struck me how fortunate I am to be a part of this family. I became a proud member 15 years ago. In Grandma's eyes, there are no "in-laws." Once you are a member of the Killey clan, you receive the same treatment as those born into it. Grandma knits a blanket for each grandchild or great-grandchild. Until recently, she'd gladly head to the kitchen to make her famous fried chicken and mashed potatoes with little more than a moment's notice. She is also willing to sit for hours and be entertained by her great-grandchildren, just as she was by her grandchildren so many years ago.
When I get wrapped up in the day to day duties of parenthood, work and other responsibilities, I try to take a step back. I think about the legacy one person can leave. We are blessed to have Grandma Killey in our lives. She taught me it's not the toys, the trips or the trinkets my children and someday grandchildren will remember. It's the time I spent with them. I hope each of you have some time to spend with your grandchildren over the next few weeks and months. You may not realize it, but you are leaving a lasting impression on them. You are also creating memories they will cherish for a lifetime.
Have a wonderful fall season, enjoying those you love and the beauty of our surroundings.
Best regards,
Mike Mickle
Filed Under: Community, Family
Tags: Back Door, Beautiful Time, Celebration, Demeanor, Eyes Sparkle, Five Feet, Fried Chicken, Graduating College, Grandma, Great Grandchildren, Humidity, Killey, Potatoes, Profound Impact, Proud Member, Qca, Special Lady, Spit Fire, Tiny Frame, Youngest Son
Trackback URL: https://www.50pluslife.com/2011/10/05/publisher%e2%80%99s-corner-9/trackback/