October 5, 2011
Your Advocacy Connection – What does GolderCare Solutions do? – Part 3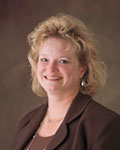 Your Advocacy Connection
Offering Comprehensive Care and Financial Advocacy
GolderCare Solutions provides long term care solutions. In recent months, our articles have been focused on the services and solutions GolderCare provides and sharing examples of how these services and solutions help our clients and their families. This month, we'd like to explore another example of how GolderCare Solutions classic care coordination can assist those who have outlived their family members or those who only have family members living outside of the QC area.
Donna faithfully reads the GolderCare articles in the 50+ Lifestyles. Donna is a 78 year old in fairly decent health, but she knows she's starting to slow down her activities a bit. Donna has a friend we'll call Mary. Mary is 89 years old with no children, and the only relative she has lives on the west coast. Donna and Mary talk on the phone fairly frequently but only see each other about once a month. Donna was becoming concerned about her friend, because she was noticing Mary's memory was slipping. Donna first noticed the changes in Mary after Mary's husband had passed away. Donna had shrugged it off as normal grief.
Donna had known Mary and her husband for years. Mary had been a wise business woman and had always handled the couple's finances. During one of Donnas' recent visits, it surprised Donna as Mary was telling her she couldn't understand what was happening with her mail. She showed Donna repeated notices of nonpayment of utility bills and property taxes. Mary was adamant she'd paid those bills. She even showed her checkbook to Donna. The check register was disorganized and hadn't been balanced for months. It appeared she'd paid some bills two or three times, but yet it appeared the utilities and taxes hadn't been paid at all.
As Donna contemplated this, she had to admit she was noticing other changes in her friend. Mary's house wasn't as clean to standards as it used to be. Donna understood some disarray but was alarmed when she saw two overflowing kitty litter boxes for Mary's one cat. Donna would always offer to take Mary's always overflowing trash out, since she'd be walking by the garbage can. And, she also started to notice Mary's clothing needed laundering. It was difficult for Mary to launder her clothes, since the washer and dryer were located in the basement. Her arthritic knees kept Mary from wanting to climb up and down the basement steps. Donna was now becoming more concerned about Mary's safety and her well-being.
Donna recognized something needed to change. Donna wanted to help, but her own family obligations prevented her from being regularly available. Donna discussed her concerns with Mary, and she admitted feeling limited to help because of her own restricted knowledge about the resources available. Mary agreed, so Donna scheduled an appointment and attended the initial consultation at GolderCare with her friend.
They quickly decided to have the care coordinator complete an in-home assessment of Mary. The care coordinator discovered Mary had forgotten to keep appointments with her family doctor and cardiologist. In fact, Mary hadn't seen a doctor for three years and couldn't remember her doctor's names. The care coordinator found some old prescription
bottles in the house and tracked down the doctors. Appointments were scheduled, and transportation arrangements were made to ensure Mary made it to her appointments. There was concern because Mary's pacemaker battery had not been checked these past three years.
Mary understands she has trouble remembering some things, but her days as an accountant still shapes her financial values. The resource specialist at GolderCare explained how a trust works and how it would allow her trustee to pay her bills in a timely fashion, eliminating the stress and pressure on Mary to do so on her own. Mary moved forward with
establishing the trust.
Mary was less inclined to accept someone coming into her home to clean and help with meals. She'd casually mentioned to Donna that a friend had moved to an assisted living facility, and she mentioned she had thought of that option for herself. Donna communicated this to the care coordinator who talked with Mary about her preferences. The care coordinator kept Mary's wish list in mind to narrow down the options available. Visits and tours of assisted living facilities were planned, and by the end of the second tour, Mary had decided she would downsize and simplify by moving to an assisted living.
Moving day can be difficult and daunting. The care coordinator arranged for Mary to meet with a senior transition specialist prior to moving day. Mary showed the transition specialist the items she wanted to take to her new home. Imagine Mary and Donnas' delight to find Mary's personal items and furniture already moved and positioned in her new apartment. Her apartment was live-in ready when she arrived after her day of doctor appointments and lunch.
GolderCare Solutions helped Mary to get her medical conditions stabilized, helped with the selection process to find appropriate living arrangements, arranged for Mary's bills to be paid and provided solutions for Mary's long-term care problems. Donna was able to be a friend to Mary without all the worry and concern that she had prior to GolderCare's involvement.
Beth Maxwell is a marketing and outreach professional who loves her job while currently working for GolderCare Solutions.
Filed Under: Family, Health & Wellness
Tags: Advocacy, Business Woman, Care Coordination, Care Solutions, Check Register, Checkbook, Comprehensive Care, Decent Health, Family Members, Friend Mary, Grief, Lifestyles, Mail, Mary Mary, Memory, Property Taxes, Qc Area, Three Times, Utility Bills, West Coast
Trackback URL: https://www.50pluslife.com/2011/10/05/your-advocacy-connection-what-does-goldercare-solutions-do-%e2%80%93-part-3/trackback/