November 3, 2011
A Special Benefit for Wartime Veterans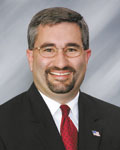 By Curt Ford
Nash Nash Bean & Ford
Every year in early November, our country pauses to pay tribute to the men and women who have served our country in the armed forces. These moments of reflection are important, but it is also important that we support our veterans in other ways.
One such important – but largely unknown – benefit to veterans is the Veterans Administration Aid and Attendance Special Pension. Through this "Improved Pension" benefit, if a veteran meets service and eligibility dates, he or she may qualify for benefits such as financial help for medical expenses, including assistance with daily activities, the cost of medical devices or to help cover nursing home or assisted living facility costs.
To qualify for Aid and Attendance benefits, veterans must meet the following service criteria:
• Served 90 days of continuous military service
• Served at least one day during a period of war (WWI, WWII, Korean, Vietnam, Persian Gulf)
• Discharge was any condition except dishonorable
Aid and Attendance benefits are not dependent on a service-related injury to receive benefits, and benefits may be paid in addition to the monthly pension.
If the service qualifications are met, a veteran may qualify for Aid and Attendance benefits if the veteran
• requires the aid of another person to perform personal functions required in everyday living such as bathing, feeding, dressing, using the restroom, adjusting prosthetic devices or protecting him or herself from dangers of daily living OR
• is bedridden OR
• is a patient in a nursing home due to mental or physical incapacity OR
• is blind, or nearly blind by VA-defined standards.
To qualify for these additional benefits, it is not necessary to meet all four standards and it is not necessary to require 24-hour care.
While the requirements are not demanding, it is important to correctly prepare the application and supporting documents. The timeline for application approval may take six months or longer. Once an application is approved, payment is retroactive to the month following the application.
This benefit can be of great value to many of our war-time veterans. As mentioned, the application process can be complex and take time. In addition, it may involve reallocating assets and shifting income – both actions that can have an impact on Medicaid eligibility. For these reasons, it is important to work with an experienced Elder Law attorney to ensure the application and the accompanying documents are completed properly and that our veterans receive the benefits they earned.
Nash Nash Bean & Ford, LLP are members of the American Academy of Estate Planning Attorneys and the National Academy of Elder Law Attorneys. To receive a copy of our most recent newsletter "Your Estate Matters" or for a free consultation on Estate or Long Term Care planning, call (309) 944-2188, (309) 762-9368 or 1-800-644-5345. You may also contact our firm by email at info@nashbeanford.com or visit our website at www.nashbeanford.com.
The firm devotes its practice primarily in the areas of estate, business and tax planning and related areas of the law as well as elder law and trust administration and probate. We offer guidance and advice to our clients in every area of estate planning.
This column is designed for general information purposes only, and is not intended, nor should be construed or relied upon, as legal advice. Please consult your attorney if specific legal information is desired.
Tags: Application Approval, Early November, Everyday Living, Financial Help, Medical Devices, Medical Expenses, Military Service, Moments Of Reflection, Nash, Nursing Home, Pension Benefit, Persian Gulf, Personal Functions, Physical Incapacity, Prosthetic Devices, Restroom, Service Criteria, Veterans Administration, Wartime Veterans, Wwi
Trackback URL: https://www.50pluslife.com/2011/11/03/a-special-benefit-for-wartime-veterans/trackback/